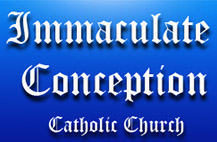 Clarksville, TN – Stephen Joseph Wolf has recently been appointed to serve as parish priest for Immaculate Conception Catholic Church in Clarksville. Father Wolf will assume his new role in July.
A native of Nashville, Father Steve brings to his flock a varied background of life experience. The second of eight sons, he and has worked as a janitor, launderer, desk clerk, landscaper, accountant and priest.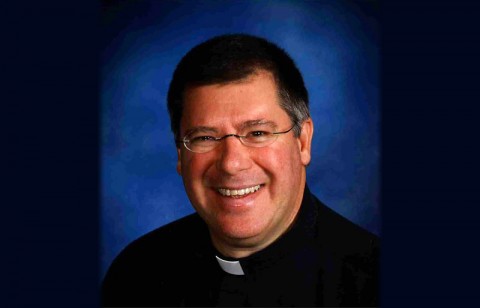 Schooled at St. Ann School, Father Ryan High School, and Middle Tennessee State University, Wolf received a Masters of Business Administration from Belmont University.
He worked as a Certified Public Accountant for 14 years before entering the Mundelein Seminary in Chicago. Father Steve was ordained in 1997.
Previous parish assignments include Associate Pastor at Cathedral of the Incarnation and at St. Henry, Pastor at St. Stephen Catholic Community, and recently as temporary administrator at St. Andrew Church in Sparta.
"I am very happy about being able to serve this vibrant and diverse community," explains Wolf, "and to walk with fellow disciples in the sacred moments of life on our journey of faith in Jesus Christ. It is a blessing and an honor."
Beyond his duties as a priest, Father Steve is also an author of several widely distributed faith-sharing books. Other experiences include several medical missions to Haiti, state chaplain for the Tennessee Knights of Columbus, the Liturgical Commission of the Diocese of Nashville, a 30 day directed retreat, Spirituality & Theology of Diocesan Priesthood program of the Institute for Priestly Formation, the Institute of Continuing Theological Education of North American College in Rome, Congregations Offering a Living Wage COLW, Just Faith at St. Henry Church, and as an Instructor for the Nashville Deacon Formation Program.
He is currently active with the Nashville Lay Cistercians of Gettsemani and Tennesseans for Alternatives to the Death Penalty, and serves on the Diocesan Presbyteral Council and as a spiritual director and a retreat leader.
Immaculate Conception Catholic Church is located at 709 Franklin Street, Clarksville.
For additional information on the church call 931.645.6275 or visit www.immaconception.org