Includes proposal for Expansion of Library Services in Montgomery County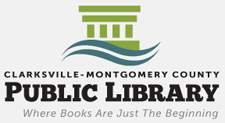 Clarksville, TN – The Clarksville-Montgomery County Public Library Board of Trustees approved a Strategic Plan at their July 15th Board meeting that will guide the library through proposed growth and expansion of services in Montgomery County, putting forth an outline that will transform the current single main library into a library system by 2020.
The Strategic Plan was developed through a combination of a community survey, Library staff and Library Board members input, and a community input retreat, which included County Commissioners and other leaders and was held in March of 2015.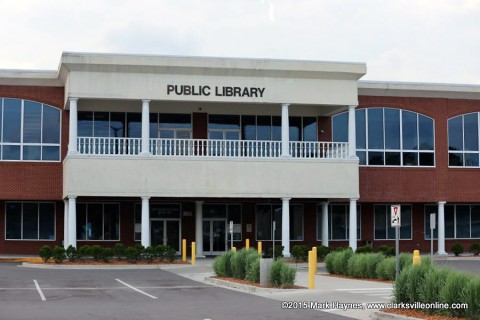 A committee of select Library Board members and others associated with the Public Library, assisted by Library Strategies, a consulting firm  specializing in libraries, collaborated to produce the plan document approved by the Library Board.
The plan points out the fact that the current single downtown library serves an entire county with a population of 184,000. According to Library Strategies, "By national benchmarks, Montgomery County should add as much as 100,000 square feet of library space in order to provide adequate to good library service for residents."
A separate expansion of services plan outlines a bold enlargement of library square footage beginning with the construction of a full service North Branch library of up to 30,000 sq. ft. near Fort Campbell, to be completed by the end of 2019 as part of a phased-in approach to the process.
Three express libraries, which would be small self-service stations with lockers, drop boxes and possible kiosks, similar to the Red Box concept, are proposed to serve locations in the northwest, southwest and southeast part of the county – to be completed by the end of 2020.
A smaller Northeast Tech Branch library is proposed in a later phase to be located along a busy transportation artery closer to the Governor's Square mall area; completion date is also proposed to be the end of 2020 for this branch.
The current main library is also addressed in the plan – upgrades to spaces, meeting rooms and youth services are mentioned. Major themes that came out in both the survey and retreat and are featured in the Strategic Plan were dissatisfaction with the driving distance for residents who did not live near the library and the desire for services to teens and children.
Provision of services to the large population centers in the north is also stressed because of a study done relative to library users' zip code distributions that showed heavy use in that area. A full presentation on the plan for expansion of library services will be given to the Montgomery County Commission in September. The Commission is the primary funding body for the library, providing nearly 85% of library funding.
The cost of a North Branch is listed in the plan as being up to 9 million dollars depending on square footage and whether it is renovated space or new construction.
Planning for a North Branch is expected to be completed by the end of 2016. A concrete proposal produced along with full cost estimates is expected to be presented to the County Commission in 2017.
For further information contact:
Martha Hendricks, Director, Clarksville-Montgomery County Public Library
931.648.8826 x61400