Written by Staff Sgt. Matthew Ard
Headquarters, 101st Airborne Division (Air Assault)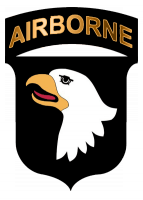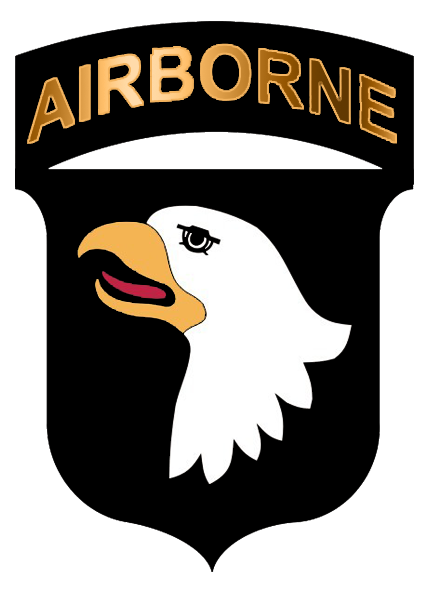 Fort Campbell, KY – Soldiers from the 101st Airborne Division (Air Assault) and Fort Campbell welcomed the new deputy commanding general for support at an Honor Eagle ceremony held August 12th, 2015, in front of the division headquarters building here.
Brig. Gen. John E. Novalis II and his wife, Mary, were received by Maj. Gen. Gary J. Volesky, the commanding general of the 101st and Fort Campbell, who felt privileged to have them join the Screaming Eagle team, he said during the ceremony.
"With three and a half years in combat in both Afghanistan and Iraq, I can think of no better leader to have on the Screaming Eagle team for our rendezvous with destiny," said Volesky.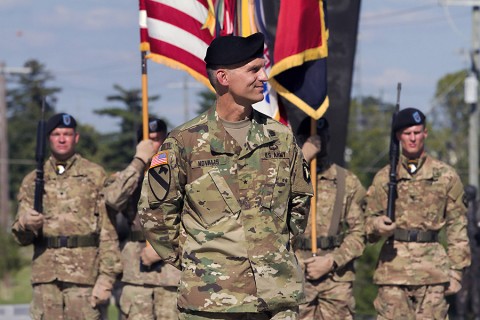 Volesky and Novalis also have a shared history in the Army prior to this reunion in the 101st.
"John was a brigade commander in 1st Cav when I was a deputy commanding general," said Volesky. "We both served together in Afghanistan, so when I tell you he is exactly the right officer for our deputy commanding general, I speak that with authority and knowledge."
Novalis will have many demanding responsibilities as the new DCG-S that will require him to draw on his previous experiences.
"To be completely successful in getting our Soldiers to the critical point on the battlefield, we need leaders that have the necessary expertise and experience to ensure that our training and preparation for combat is sufficient to ensure we succeed," Volesky said.
Prior to coming to the 101st, Novalis served as the executive assistant to the chairman of the Joint Chiefs of Staff in Washington, D.C.
"He brings with him the understanding of those challenges that our Army is facing and how those challenges are being tackled at the highest levels," said Volesky. "Having that type of knowledge here at Fort Campbell can certainly help us navigate this uncertain future environment."
Novalis is proud to be wearing the Screaming Eagle patch, he said.
"I'm extremely honored, humbled and excited to join this amazing division and community," said Novalis. "I look forward to meeting, working and celebrating with you all."