Written by Patrick Buffett
U.S. Army Garrison Fort Lee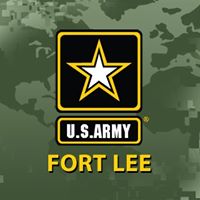 Fort Lee, VA – Six Explosive Ordnance Disposal teams from across the Army will rally at Fort A.P. Hill September 14th-18th for an Ordnance School-sponsored EOD Team of the Year competition.
The championship event will test their technical and tactical knowledge and abilities to perform important war-fighting munitions handling and disposal functions under challenging conditions, noted Capt. Robert Hruska, one of the organizers and the TRADOC Capabilities Manager-EOD Concepts and Doctrine division chief.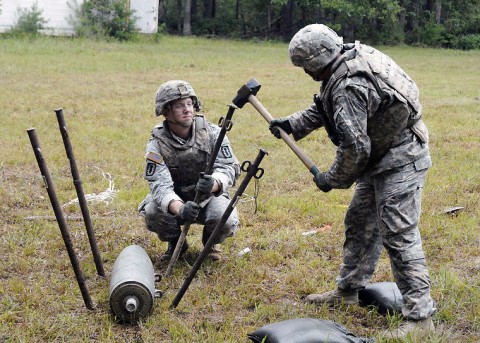 "The event also brings recognition to the Army's EOD community," he added. "There is no doubt about the importance of their role in the ongoing fight against global terrorism. This competition is an opportunity to recognize the professionals who often put themselves in harm's way to protect others, and it clarifies a lot of Hollywood myths like those portrayed in movies."
The field of competitors includes five active duty teams and one from the Army National Guard. Represented organizations include the 52nd Ord. Group, Fort Campbell, KY; the 71st Ord. Group, Fort Carson, CO; the 48th Chemical Brigade, Fort Hood, Texas; as well as U.S. Army Europe and U.S. Army Pacific. The ARNG team is from the 111th Ord. Group, Opelika, AL.
Brigade and command qualifying events took place earlier this year to select the best candidates for the annual Army-level meet. There are more than 60 EOD units across the force, both active and National Guard.
According to Sgt. 1st Class James Van Elsacker, another event organizer and the TCM-EOD Concepts and Doctrine Division noncommissioned officer in charge, the team-of-year testing scenarios will measure the "whole individual Soldier" as well as their abilities to successfully perform as a team.
In addition to tasks that challenge their EOD skills – in one event last year they had to respond to an incident in which an artillery round was stuck in the barrel of an artillery piece – the competitors will complete an Army Physical Fitness Test and will encounter event scenarios that may require rendering medical assistance, reacting to enemy activity or performing other combat-related functions.
"Teams won't know the specific details of what we're going to ask them to do until they walk up to the station to begin the task," Van Elsacker explained. "That keeps the competition fair and allows us to assess their on-the-spot planning and leadership skills. In the EOD field, innovation comes into play a lot. There are no textbook solutions to some of the things these Soldiers encounter downrange."
The element of surprise also makes the annual EOD event interesting to manage, both Van Elsacker and Hruska agreed. Completing some of the tasks requires a combination of book smarts – the basics of what they were taught in the classroom – and a bit of "out-of-the-box" thinking if there is a "curveball" like an improvised explosive device.
"Sometimes, it's a learning opportunity for us as well," Hruska said. "They could certainly bring things to the competition we haven't seen before, and we can take that back to our course developers for possible implementation into our training programs. That's a win for Ordnance and EOD in general."
The top-placing EOD teams will be announced on September 18th during a closing ceremony also at A.P Hill. The winning team will receive a variety of prizes donated by nonprofits and veterans support organizations, as well as bragging rights until next year's competition.
A three-Soldier team from the 706th Ord. Co., Schofield Barracks, Hawaii, won last year's competition.