Austin Peay at Vanderbilt
Friday, November 27th, 2015 | 12:00pm CT
Nashville, TN | Memorial Gymnasium

Nashville, TN – Following a Thanksgiving break, Austin Peay State University women's basketball team returns to the road when it competes in the Vanderbilt Thanksgiving Classic, Friday-Saturday.
The Govs open the tournament with a noon, Friday contest against host Vanderbilt. A Saturday contest will see APSU face either Indiana or Ohio.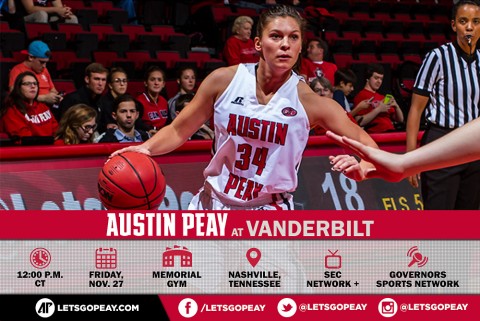 Austin Peay resumes a five-game road trip with this weekend's action. The Govs began the road trip with a trio of northern games, but came away winless in contests at Miami (Ohio), Wright State and Ball State. Shooting woes dominated the entire swing, with APSU shooting just 30.4 percent from the floor during the entire trip, including 20.3 percent from three-point range.
Last time out, Austin Peay shot a season-low 27.7 percent and finished with a season-low 44 points in a loss at Ball State, Monday. The Govs trailed by just three points after the first quarter, but lost both the second (13-7) and third (28-12) quarters as the Cardinals pulled away. Senior guard Tiasha Gray led Austin Peay with 14 points, but no other Lady Govs player reached double-digit scoring territory.
Austin Peay and Vanderbilt will meet for the 18th time and the fourth time since the 2009-10 season. The Commodores have dominated the last three meetings in the series, averaging an 81-46 score line in those contests. The Govs have not won a game in the series since a December 10th, 1977 contest in Clarksville Tennessee.
The More You Know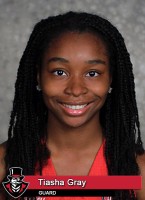 Gray Milestone Watch Starts
Senior guard Tiasha Gray became Austin Peay's all-time steals leader at Miami University, November 19th. She also is within sight of the following milestones during her final season in an Austin Peay uniform:
OVC Career Steals | Currently 11th (248) | Next: 249 by Two Players
APSU Career Steals | Currently 1st (248) | Previous Record: 243 by Tracie Mason (1987-91)
APSU Career Points | Currently 7th (1,397) | Next: 1,442 by Amanda Behrenbrinker (1994-98)
APSU Career Assists | Currently 4th (389) | Next: 435 by Paige Smith (1999-03)
Midlick Musings
The biggest story line during the Austin Peay offseason was the hiring of David Midlick as the program's 15th head coach. He is a familiar face to Austin Peay fans, returning to Clarksville after previous stints as a men's basketball graduate assistant (2003-06) and women's basketball assistant coach (2010-12).
Midlick was involved in the recruiting for the current senior class, but did not have the opportunity to coach them, departing to become head coach at Delta State in 2012.
Lady Govs Ledger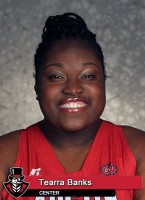 Midlick inherited an Austin Peay women's basketball team largely unchanged from its 2014-15 edition. Four starters and 11 letterwinners return from a team that posted the program's best record since 2010-11.
Senior guard Tiasha Gray highlights the returning group after earning Ohio Valley Conference Defensive Player of the Year honors last season. Also returning are junior Tearra Banks, sophomore Brianne Alexander, senior Jennifer Nwokocha and junior Beth Rates – composing five of the team's top six in both scoring and rebounding.
About the Vanderbilt Commodores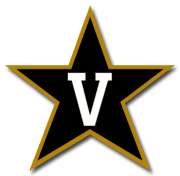 Vanderbilt leveled its season mark at 2-2 with a 56-38 victory against Presbyterian, Monday. The win stopped a two-game losing streak that saw it suffer road losses to Dayton and Green Bay. The Commodores have been held to 56 points in three consecutive games entering the weekend.
Three different players have led VU in scoring this season, only Jasmine Jenkins repeating as the leading scorer (16 at Dayton, 24 vs. Mississippi Valley State). She leads the team with 15.3 points per game, thanks to 44 percent shooting from the floor.
Round 2 Options
Indiana or Ohio await the Govs in the second round with a consolation game at noon or a championship game at 2:30pm, Saturday. It would be the second-ever meeting between Austin Peay and Indiana since a December 4th, 1992 contest that went to Indiana, 77-61, in Bloomington, IN. APSU men's basketball alumnus Rhet Wierzba is a member of the Hoosier's coaching staff. Indiana is 3-1 entering the tourney with wins against Tennessee State and Chattanooga.
Ohio would be the third Mid-America Athletic Conference APSU has faced this season (Miami and Ball State the others). The Bobcats are 3-1 this season, winning both games of the Akron Classic last weekend and former APSU women's basketball assistant coach Tavares Jackson is on the coaching staff. Austin Peay is 2-0 all-time against Ohio after a home-and-home series in the 2002-03 and 2003-04 seasons.
An Austin Peay Win Would
End a 14-game losing streak to Vanderbilt. Be its first win against the Commodores since December 10th, 1977. End a 13-game losing streak in nonconference road games (last win November 12th, 2013 at Southern Illinois). Make head coach David Midlick 3-4 in his first season at Austin Peay and 48-20 in his third season as a head coach overall. Make the Govs 454-654 overall since 1976-77.
Broadcast Information
Radio • Governors Sports Network
Play-by-Play: Brian Rives
TV • SEC NETWORK+ (WATCHESPN APP)
Play-by-Play: Kevin Ingram
Analyst: Jessica Holman
APSU Lady Govs on the Web
Live Video: www.ESPN3.com
Live Audio: www.LetsGoPeay.com/Listen
Live Statistics: www.PeayStats.com