Congressman Marsha Blackburn, 7th District of Tennessee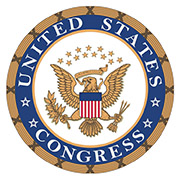 Washington, DC – Congressman Marsha Blackburn (R-TN) today released the following statement on the tax extenders package the House is set to vote on this afternoon, the Protecting Americans from Tax Hikes Act of 2015.

"Conservatives have achieved a number of goals in this bill and we have made several annual extenders permanent. No longer will we have to wait until the end of the year to find out if we are able to make deductions that we normally make. This package will add more certainty to our tax code and allow hardworking American families to plan ahead and grow their businesses.

"I was able to realize a long time goal of mine in this bill. I came to Congress with the goal of restoring the ability to deduct state and local sales taxes Tennesseans pay each year from our federal income tax filing. This was an important victory towards leveling the playing field for those of us living in states without an income tax.



"Ways and Means Chairman Kevin Brady (R-TX) originally assisted me in getting the sales tax deductibility restored in 2005. This deduction puts over $1 billion a year into the pockets of Tennessee families. Now, we are making that deductibility permanent, which means we no longer have to fight for it every year.

There are other important provisions that have been made permanent as well. They include: a $250.00 deduction for teachers buying school supplies for their students, the Research and Development tax credit for growing businesses, and the Section 179 deduction for qualifying asset acquisitions.

"The goal of this tax extenders package was to increase certainty in our yearly tax code, lessen the tax burden on hardworking Americans and stimulate economic growth. I am pleased with the package that Chairman Brady and I have worked so hard to achieve. This package will make certain that Americans have more money in their pockets in the years to come," Blackburn said.

For a one page summary of the entire bill, please click here.



Sections
Politics
Topics
Congress, Congressman, Income Tax, Kevin Brady, Marsha Blackburn, Protecting Americans from Tax Hikes Act, Tennessee, Texas, Washington D.C.