Austin Peay Sports Information

Clarksville, TN – For the second time in Ohio Valley Conference play Chris Horton picked up two quick fouls and for the second time the Governors were unable to recover from their star player's absence. As a result, APSU lost its second straight OVC game—their first league road game.
APSU made just 19 field goals in 54 attempts—8-of-26 in the first half–while Tennessee State more than half of their 52 shot attempts as the Tigers rolled to a 66-52 decision, Thursday night, in OVC play in the Gentry Center.
The loss dropped APSU to 8-11 overall and 1-3 in the OVC West. TSU, meanwhile, remains tied for first with Belmont—APSU's next opponent—at 4-0 in OVC East play and 13-4 overall.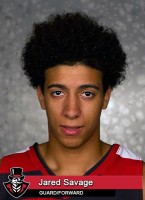 APSU made only four three pointers on the night, none from their starting perimeter players. In fact, freshmen Jared Savage and Zach Glotta split those three pointers while the starting guards Josh Robinson and Khalil Davis went 0-of-6 from three-point land. APSU hit just 4-of-18 three-pointers.
TSU wasn't much better, finishing at 4-of-16—2-of-9 in the first half. But the Tigers took advantage of Horton's first-half absence to score 20 of their 29 first-half points in the paint. With the Govs struggling offensively in the first half, APSU coach Dave Loos was forced to reinsert Horton into the lineup and a 13-point deficit was shaved to seven at halftime.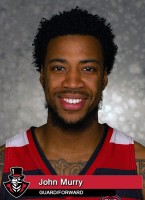 But TSU reasserted itself early in the second half as the Tigers built the lead back to double digits barely a minute into the half and it remained twin digits the game's remainder.
Earlier this month, Horton picked up two quick fouls against Eastern Kentucky and the Govs never were able to totally recover much like Thursday.
Horton finished with a game-high 17 points while grabbing eight rebounds—he had just two at halftime because of his foul woes. Junior guard John Murry came off the bench to add 10 points, including a 4-for-4 free-throw effort.
Keron Shields led TSU with 14 points while Wayne Martin added 10 points and 10 rebounds for the balanced Tigers, who out-rebounded the Govs by a 39-31 margin. In fact, at one point in the second half the Tigers had out-rebounded APSU by a 15-4 margin as the lead was pushed to 20 points just past the midway point of the second half.
Next Up
APSU Men's Basketball is back in Nashville Saturday, January 16th, 2016 to take on the Belmont Bruins. Tip off is at 7:00pm CT.