Written by Staff Sgt. Sierra Fown
2nd Brigade Combat Team, 101st Airborne Division (AA) Public Affairs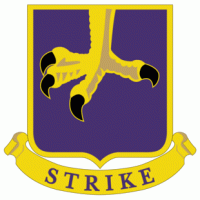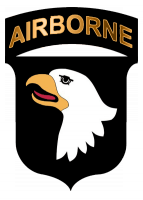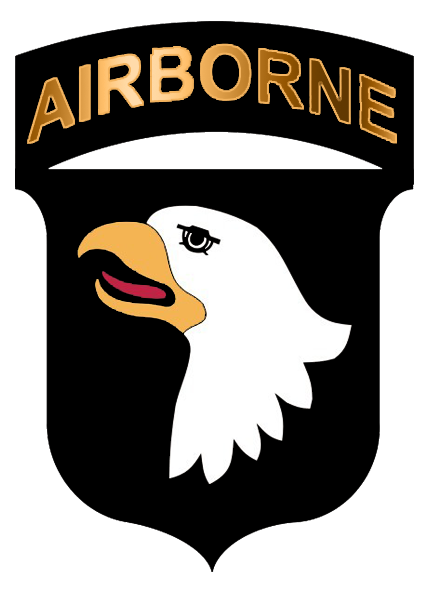 Fort Campbell, KY – Soldiers and leaders with 1st Battalion, 26th Infantry Regiment, 2nd Brigade Combat Team, 101st Airborne Division (Air Assault), are packing their rucks, brushing up on battle drills and kissing their families goodbye before heading off to the swamps of Fort Polk, Louisiana, for a decisive action training environment rotation at the Joint Readiness Training Center.
A decisive action training environment, better known as a DATE rotation, gives Soldiers a taste of a hybrid threat similar to the complexities of potential adversaries the nation could face in the 21st century.
This threat includes guerrilla, insurgent, criminal, and near-peer conventional forces woven into one dynamic environment, according to army.mil.
The "Blue Spaders'" rotation is unique in that they will face the challenge of not only defeating the enemy at JRTC, but also being integrated into the 4th Brigade Combat Team, 25th Infantry Division, out of Fort Richardson, Alaska – a brigade they are not organic to.
"This rotation is important to the Blue Spaders as both a validating event prior to assuming the Global Response Force and deploying a portion of the battalion in support of the upcoming deployment, and also as the culmination of our battalion's activation last April," said Lt. Col. Ryan B. Wylie, commander of 1-26 IN Reg. "My expectation is that we emerge from the rotation as a disciplined, adaptive and tough organization that has demonstrated a high degree of competency in related tasks, ready to make significant contributions to Strike's readiness during upcoming missions."
The bulk of Strike brigade completed their rotation in September 2015, and although the Blue Spaders sent a headquarters element forward, most of the battalion stayed behind to support the 5th Special Forces Group at White Sands Missile Range, New Mexico. In addition, several companies completed their third Eagle Flight I rotation, which focused on squad live fires.
Newly activated to Strike in April 2015, the Blue Spaders have quickly proven themselves within the ranks of the brigade. From being over 80 percent Air Assault qualified and earning the coveted Air Assault streamer to seamlessly assimilating with the rest of brigade during multiple training exercises – 1st Bn., 26th Inf Reg. has established themselves as an asset to the Strike brigade, and with that, bringing 115 years of distinguished service.
"Strike and 1st Battalion, 26th Infantry Regiment both have great history," said Command Sgt. Major Matthew G. Bartel, the Blue Spader command sergeant major. "The Blue Spaders, now a part of Strike, look forward to our next chapter and rendezvous with destiny."
The Blue Spaders lineage dates back to 1901, when congress authorized five additional infantry regiments to support the nation's responsibilities overseas. Since then the Blue Spaders have been engaged in every major conflict from the Philippine-American War to Operations Iraqi and Enduring Freedom.
And with the conclusion of this JRTC rotation, they stand ready for their next rendezvous with destiny, adding Operation Inherent Resolve to that list.
The brigade is slated to deploy to Kuwait and Iraq in spring – with 1-26 playing an integral part of the overall success of the mission.
"Our upcoming rotation is the perfect training event to prepare us for the challenges we will face in Iraq in support of Operation Inherent Resolve," said Wylie. "Iraq presents a very complex and ever-changing operational environment. Mission accomplishment will require a disciplined, adaptive and tough organization that has a high level of competency not only in Advise and Assist tasks, but across the range of military operations."
The DATE rotation will provide the Soldiers within the battalion with realistic training similar to those they might face on the battlefield. Although details of the upcoming mission are relatively unknown, the rotation will better prepare Soldiers for scenarios that may occur.
"JRTC will validate the aggressive training path the battalion has been on for the last 10 months," said Bartel. "Graduating 342 Soldiers from the Sabaulaski Air Assault School, three Eagle Flight I's and an Eagle Flight II involving battalion, and company air assaults has been instrumental thus far in our success."
The Blue Spaders are scheduled to return from Fort Polk, Louisiana, in early March.
"The Blue Spaders are excited about the opportunity to represent the Strike Brigade and the 101st ABN DIV and test our warfighting capabilities in the most comprehensive, complex and challenging training environment the Army can offer," said Wylie. "We have spent most of the last year preparing for this rotation and I am confident we are ready to fight and win against Geronimo."