Clarksville, TN – Clarksville Police Detective Howard Gillespie is trying to identify a suspect (black male) involved in a Felony Shoplifting incident and is requesting public assistance.
On February 4th, 2016, a CPD Officer responded to a Felony Shoplifting call at Dillard's on Wilma Rudolph Boulevard. The incident occurred on February 3rd, 2016 at 8:21pm.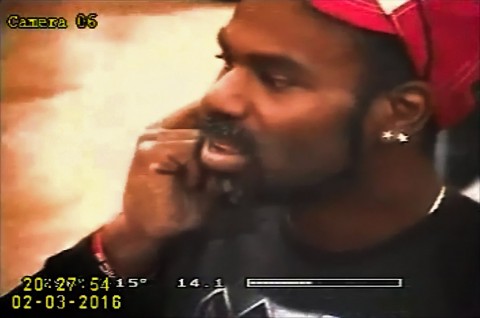 The suspect grabbed men's clothing and ran out of the north entrance/exit of the store.
The suspect was observed leaving in a white SUV (possibly a Chevy Tahoe or GMC Yukon).
Suspect's Description
Description
Sex
Male
Race
Black
Hair Color
Brown
Eye Color
Black
Clothing/Additional
Was wearing a red baseball cap, a back AC/DC shirt and two earrings in left ear.
In the video he is wearing a red baseball cap, a black AC/DC shirt, and two earrings in his left ear.
If anyone can identify the suspect in the video or has any information related to this incident, please call Detective Gillespie at 931.648.0656 Ext 5234 or the CrimeStoppers TIPS Hotline at 931.645.TIPS (8477).