#24/RV Tennessee (15-10, 6-6 SEC) vs. Ole Miss Rebels (10-15, 2-10 SEC)
Thursday, February 19th, 2016 | 7:01pm ET/6:01pm CT
Knoxville, TN | Thompson-Boling Arena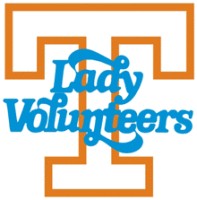 Knoxville, TN – The #24/RV Lady Vols (15-10, 6-6 SEC) will play Ole Miss (10-15, 2-10 SEC) in the "Live Pink, Bleed Orange" breast cancer awareness game on Thursday. Tipoff is slated for 7:00pm ET/6:00pm CT at Thompson-Boling Arena and the game will be broadcast online on SECN+ and WatchESPN.
The Tennessee and Ole Miss women's basketball teams will forego their familiar school colors and don a different shade on Thursday night, as the teams participate in the "Live Pink, Bleed Orange" breast cancer awareness game at Thompson-Boling Arena.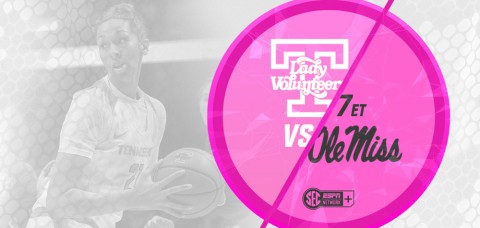 Every fan will receive a pink "Live Pink, Bleed Orange" t-shirt courtesy of Academy Sports & Outdoors, DISH, the Y, United Healthcare, Coke, Golden Flake and Threds when they enter the arena, and the first 1,500 fans will receive a pink rally towel provided by United Healthcare.
Zeta Tau Alpha will be distributing pink ribbons at entrances, and fans are invited to snap free photos in the Knox Photo Booth at Section 127 on the concourse.
UT Medical Center will have a mobile mammogram unit located outside of the main ticket office on Phillip Fulmer Way, starting at 4:30pm ET on game day. Before the game, Champions for a Cause will present the UT Breast Center with a check to further its efforts in breast cancer research, awareness and providing access to breast health education and screenings.
Lady Vol Head Coach Holly Warlick will present Dr. Susan Dodd with a pink basketball at the end of the first quarter. Dr. Dodd attended UT for graduate school to complete her master's in biochemistry, attended medical school at UT-Memphis, completed her residency in OB/GYN at UT Medical Center in Knoxville and has been a clinical instructor for the OB/GYN department for the past 28 years. Dodd was diagnosed with breast cancer five years ago and now is cancer free.
Additionally, a special tribute will be made to all survivors and to those battling breast cancer.
Lady Vol fans are encouraged to nominate a friend or family member who is a survivor or currently battling breast cancer for a chance to win tickets to the game. You must send a brief statement about the nominee and contact information to .
Historically Speaking
Under Holly Warlick, Tennessee is 60-9 at home, 31-16 in road games and 10-5 at neutral sites for a total of 101-30. The Big Orange women are 566-56 (.910) in all home games, beginning with the 1974-75 season.
Tennessee is 413-32 (.928) all-time in Thompson-Boling Arena (1987-88 to present).
The Big Orange women remained in the AP poll this week, rising from No. 25 to 24, making it 565 weeks in a row the Lady Vols were in the top 25. UT dropped out of the USA TODAY Coaches Poll on February 9th for the first time since the final poll of 2008-09 and for only the second time ever. The Lady Vols remained out again in the February 16th poll.
About the Ole Miss Rebels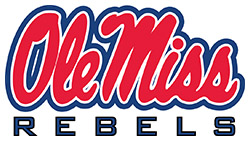 Ole Miss brings a six-game losing streak to Knoxville and has lost 10 of its last 11 contests. The Rebels, who have no seniors and only three juniors, dropped a 62-48 decision at home to Texas A&M on Monday night.
They come to Knoxville with a 2-8 road record in 2015-16, including 0-6 in SEC venues. One of UM's SEC wins, though, was a 73-65 upset of #9 Kentucky in Oxford on January 21st.
In Monday night's game, Ole Miss got out-worked in the paint by the Aggies, 34-18, but was only out-rebounded by a 47-39 margin.
Shandricka Sessom, a 5-10 sophomore guard, is the Rebels' leading scorer at 15.6 points per game, and she paced the squad vs. A&M Monday with 13.
Ole Miss has struggled in shooting accuracy this season, hitting 35.9% on field goals, 27.8% on three-pointers and only 58.9% on free throws. The Rebels turn it over 15.4 times per game, but force their opponents to do so at a 23.1 rate.
Matt Insell is in his third season as head coach at Ole Miss, possessing a 41-49 record in Oxford.
Insell attended UT from 2001-05. He worked closely with both the men's and women's basketball programs, serving as a student assistant/video coordinator under former men's coach Buzz Peterson and as an instructor at Pat Summitt's camps.
Rebel assistant coach Alex (Fuller) Simmons, a native of Shelbyville, Tennessee, played her college ball at Tennessee from 2004-09 and was part of UT's 2007 and 2008 NCAA Championship teams.
UT director of ops. held a similar role on the football staff at Ole Miss, and athletic trainer Ashley Wilson previously served the Ole Miss women's basketball team.
About the Tennessee Lady Vols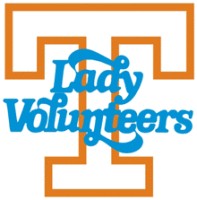 Tennessee is coming off a 62-56 home loss to #3/2 South Carolina on Monday night, but the Lady Vols have won three of their past five games. UT led the Gamecocks by six in the first quarter and by three in the third period before falling by six.
The Lady Vols have held a lead in all 10 games they've lost. The Big Orange women are 11-4 at home this season, including a 4-2 edge in SEC play.
The Lady Vols have played a brutal slate this season, facing what the NCAA ranks as the No. 1 toughest strength of schedule in the nation. Because of that, Tennessee stands at No. 15 in the NCAA's February 16th RPI and at No. 24 in the AP poll with a 15-10 record.
The Big Orange women have allowed 52 (Auburn), 49 (Vanderbilt), 52 (Alabama), 57 (Arkansas) and 62 (South Carolina) points to their last five home opponents and an average of 56.1 for the season at Thompson-Boling Arena.
Diamond DeShields is Tennessee's leading scorer at 13.9 points per game, but five different Lady Vol underclassmen have combined to pace UT over the past five games.
Mercedes Russell and Bashaara Graves also score in double figures at 10.6 and 10.0 per game, respectively. On the boards, Russell averages 8.8 rebounds per contest to pace Tennessee, followed by Graves at 8.2.
DeShields paced UT vs. South Carolina on Monday night, coming off the bench to fire in 21 points, while
Bashaara Graves
added her sixth double-double of the season and 27th of her career with 13 points and 10 rebounds.
Tennessee debuted its 10th different starting five on Monday night, with Graves, Jaime Nared, Russell, Te'a Cooper and Andraya Carter reporting for the opening tip.
Holly Warlick is in her fourth season as Tennessee's head coach, and she possesses an impressive 101-30 record during that time. She is only the 17th women's basketball coach to reach 100 wins in her first four seasons at the NCAA Division I level.
The Series vs. Ole Miss
UT enters the 51st meeting in the series with a 43-7 edge, including a 19-2 record in Knoxville. Tennessee has claimed 27 games in a row in the series, with the last loss occurring on February 4th, 1996, as #20/25 Ole Miss upended #3/3 UT, 78-72, in Oxford.
The Lady Vols have won 16 straight over the Rebels in Knoxville, with the last Ole Miss victory (69-65) coming on January 31st, 1987, in Stokely Athletics Center. The Lady Vols won their 12th straight game at Tad Smith Coliseum on February 12th, 2015, securing a 69-49 triumph over the Rebels.
Holly Warlick has had to face both Matt Insell (Ole Miss) and his father, Rick (Middle Tennessee), as Tennessee's head coach, and she has a 5-0 mark vs. the family, including 3-0 vs. Matt Insell.
The Lady Vols are 5-2 vs. the Rebels at neutral sites, and the teams are 1-1 in overtime games.
UT played its longest game in program history versus Ole Miss in 1983, as the two teams battled to triple overtime in the NCAA Mideast Regional semifinal with the Lady Vols winning, 90-83, on March 25th.
The last time these programs met with both teams ranked was on March 2nd, 1996, when #5 UT defeated #23/22 Ole Miss at the SEC Tournament in Chattanooga, 73-51.
In one of the more unique games in the series, a February 24th, 2011, contest in Oxford was shortened due to torrential rains leaking through the roof onto the playing floor. Tennessee was a 66-39 victor in that game, which was halted with 5:24 remaining.
Former Ole Miss All-American Peggy Gillom still holds a share of the UT school record for most points in a single game by an opponent. Gillom rang up 45 points (on a record 21 field goals) against the Lady Vols on February 4th, 1978 in Stokely Athletics Center.
Broadcast Information
Television | SEC Network +
Play by Play: Darren Headrick
Analyst: Brittany Jackson
Sideline: Maddy Glab
---
Radio | Lady Vol Network
Play by Play: Mickey Dearstone
---
Tickets/Promotions
www.UTtix.com
1.800.332.VOLS (8657)
Live Pink, Bleed Orange Game
Free pink shirts to everyone
Pink rally towels to first 1,500
Mobile mammogram unit on site
Knox Photo Booth, Section 12