Austin Peay (17-17/7-9 OVC) vs. UT Martin (19-13/10-6 OVC)
Saturday, March 5th, 2016 | 5:00pm CT
Nashville, TN | Municipal Auditorium

Nashville, TN – All season long the West Division was considered the inferior of the two Ohio Valley Conference Divisions. Four teams from the East, in fact, had 11 or more wins while in the West, co-champs, UT Martin and Murray State, each had "only" 10.
But it is the West that is still standing after three OVC tourney days. Two West Division teams will be playing in the tourney championship game 5:00pm, Saturday.
Austin Peay will attempt to continue its Mad March to its first OVC tourney title since 2008. Meanwhile, No. 2 seed UT Martin, which beat No. 3 Morehead State, Friday, will be seeking its first OVC tourney title and NCAA appearance.
In fact, Austin Peay will find out if the glass slipper will fit in their unbelievable Govs' Cinderella ride.
In reaching the OVC tourney title game, the No. 8 seed Governors first knocked off No. 5 Tennessee Tech, then it was No. 4 Tennessee State before finally taking down the No. 1 seed Belmont, 97-96, in overtime, Friday, a game that ultimately was decided with no time on the clock by a video replay monitor review.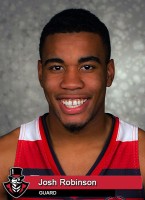 The Governors now will face the tourney's No. 2 seed in the Skyhawks—a No. 8 seed has never won an OVC championship.
After rallying for a 19-point second-half deficit to down Tennessee State, Thursday, the Govs "only" overcame an 11-point second-half deficit against Belmont—the Governors are shooting 62 percent from the floor in the second half of their three wins. If the Governors are going to advance they again will need to muster that type second-half performance but avoid late the late first-half droughts they experienced against both TSU and Belmont.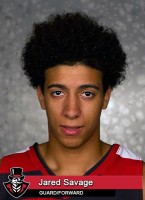 The Governors saw a trio of players step to the forefront against Belmont. Josh Robinson, in just his fifth start this season at point guard, scored 25 points on 9-of-16 shooting while dishing out five assists against only one turnover.
When Robinson moved to point, it allowed freshman guard Jared Savage to be inserted into the lineup. He continues to thrive—Savage had 21 points on 7-of-9 shooting (5-of-7 three pointers) against Belmont.
But it was the man in the middle, senior center Chris Horton, who refuses to allow his final season to end. After failing to tally a first-half field goal, he scored 25 points after intermission, going 7-of-8 from the floor in the second half.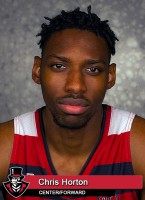 He also went 14-of-16 from the free-throw line during the night while grabbing 16 rebounds—it was his 24th double-double this season.
A painful overtime loss to UT Martin, eventually almost prevented the Govs from gaining an OVC tourney berth. The Skyhawks are led by a trio of seniors—forward Twymond Howard (15.3 ppg) and forward/center Myles Taylor (12.1 ppg) and guard Alex Anderson (11.5 ppg). Anderson and fellow guard Jacolby Mobley (10.8 ppg) broke the Govs hearts with their three-point shooting in Clarksville back in February.
Broadcast Information
Radio | Governors Sports Network
Play-by-Play: Scott Chase
Analyst: David Loos
ESPN2
Play-by-Play: Rich Hollenberg
Analyst: Mark Adams
APSU Govs on the Web
Live Statistics: www.StatBroadcast.com
Live Audio: www.LetsGoPeay.com
OVCDN: www.ovcdigitalnetwork.com