APSU Sports Information
Memphis, TN – Austin Peay State University (APSU)'s baseball team begins a four-game in-state road trip when it meets Memphis in a 6:30pm, Tuesday contest at FedEx Field.
The Governors return to the road after winning an Ohio Valley Conference series, 2-1, against Southeast Missouri over the weekend.
It was Austin Peay's third consecutive OVC series victory and helped them remain alone in third place at the halfway point of its conference slate.
Austin Peay's offense enjoyed the weekend with 11 hits in each contest (.320 batting average) while scoring 17 runs against the league's top pitching staff. On the mound, the Govs starting pitchers held the Redhawks to five runs (2.00 ERA) and a .239 batting average.
Tuesday's game is the first contest in a four-game road trip for APSU. The Governors have won four of their last six road contests after starting 2016 with a 1-6 road record. Austin Peay will face a Memphis team that it has enjoyed recent success against, winning 10 of the last 15 meetings dating back to the 2004 season.
First Hacks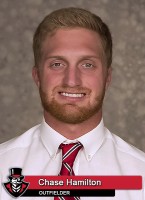 The Govs are ranked among the nation's Top 25 in slugging percentage (5th, .515), batting average (11th, .321), on-base percentage (24th, .403), doubles per game (6th, 2.60), home runs per game (15th, 1.13) and scoring (15th, 8.2 runs per game). Austin Peay has scored in 64 consecutive games dating back to March 17th, 2015 at Tennessee.
Entering the week, four APSU hitters have reached safely in 10 or more consecutive games: junior outfielder Chase Hamilton (17 games, .358 BA, .477 OBP), senior outfielder Patrick Massoni (15 games, .446 BA, .484 OBP), junior second baseman Garrett Copeland (14 games, .350 BA, .451 OBP) and junior first baseman Dre Gleason (13 games, .340 BA, .419 OBP).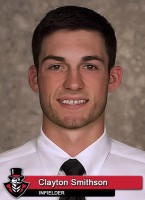 They are among a group of seven players who have pieced together a double-digit reached safely streak in 2016.
Senior shortstop Clayton Smithson has 16 hits and 15 RBI in his last 12 games. Junior utility man Ridge Smith has started at third base, catcher, left field and right field this season and made 10 consecutive starts at third base before moving behind the plate, Sunday. Freshman catcher Alex Sala has become the Govs primary catcher and batted .250 with four walks (.323 OBP) and six RBI in his nine consecutive starts before getting Sunday off.
Senior outfielder Kyle Blackburn had an up-and-down weekend against Southeast Missouri, being held hitless in both the opener and finale but going 2-for-4 with a RBI in Game 2 of the set.
Junior designated hitter Alex Robles had a team-best six hits against Southeast Missouri, but did not record a RBI in the series and now has gone four games without a RBI (had a RBI in eight straight games prior to current drought). Junior third baseman Logan Gray made his first start since March 12th in Sunday's contest, going 1-for-3 with a double as the Govs designated hitter.
For the first time since 1988 a new face is guiding the Governors with first-year head coach Travis Janssen coming to Austin Peay after four seasons at Division II Northeastern State (Oklahoma). Sunday's loss to Southeast Missouri was the Govs first OVC loss at home this season. It also snapped the Govs nine-game home winning streak, its longest home win streak since the 2013 season.
Toeing the Rubber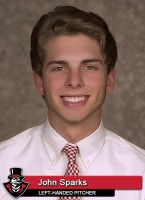 Sophomore left-hander John Sparks will make his season's second start, Tuesday.
In his first start he was tagged for the loss at Middle Tennessee, April 5th, after allowing four runs on 10 hits over five innings.
He has made 11 relief appearances this season and appeared in Sunday's loss to Southeast Missouri (0.1 IP, 3 H, 1 R).
About the Memphis Tigers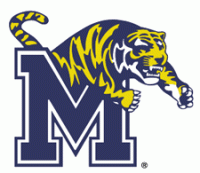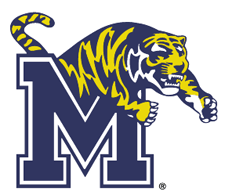 Memphis (12-19, 3-3 AAC) recovered from a recent rough stretch by winning an American Athletic Conference series, 2-1, at USF last weekend. The Tigers scored 17 runs on 22 hits and 15 walks during the series win at USF while its pitching staff posted a 3.12 ERA.
Prior to the series, Memphis had lost seven of nine, including a loss at Murray State (March 22nd) and a 2-1 series loss at Southern Illinois (March 24th-26th).
Senior outfielder Jake Little leads Memphis with a .325 batting average, the only Tigers regular batting above .300 this season. Junior infielder Brandon Grudzielanek, nephew of MLB middle infielder Mark Grudzielanek, leads UM with 22 RBI.
Tuesday starter Johnathan Bowlan brings back-to-back losses into the contest, falling to Arkansas, April 6th, and Arkansas State, March 29th. He has allowed nine runs (four earned) on 10 hits and five walks over 7.0 innings in those two starts.
Broadcast Information
Twitter: @AustinPeayBSB