Tennessee Titans release schedule for Academy Sports + Outdoors Titans Caravan
16 players highlight the team's tour through the Mid-South which starts on April 30th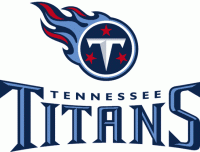 Nashville, TN – The Tennessee Titans have announced the complete itinerary for the Academy Sports + Outdoors Titans Caravan, a regional series of free, public autograph signings. The Caravan will make 20 total stops in Tennessee, Kentucky, Alabama and Mississippi from April 30th through May 7th.
Academy Sports + Outdoors Titans Caravan public stops are free events that allow fans to meet players, T-Rac and the "Voice of the Titans" Mike Keith. Posters are provided at no cost to all Caravan attendees for autographs, and photos are encouraged. Public stops generally last one hour.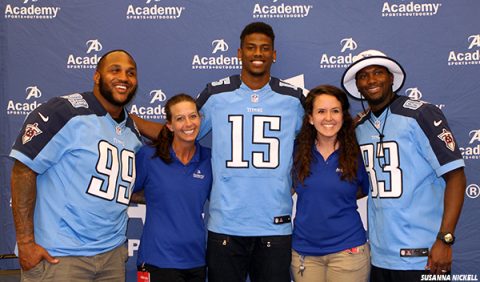 Players scheduled to appear on this year's Caravan include cornerback Perrish Cox, tackle Taylor Lewan and linebacker Avery Williamson (April 30th, May 1st); wide receivers Harry Douglas and Dorial Green-Beckham, outside linebacker Derrick Morgan and linebacker Wesley Woodyard (May 2nd); cornerback Jason McCourty, running back DeMarco Murray and outside linebacker Brian Orakpo (May 3rd); safety Rashad Johnson, quarterback Marcus Mariota and kicker Ryan Succop (May 4th); and defensive tackle Jurrell Casey and wide receivers Justin Hunter and Rishard Matthews (May 6th-7th).
The Caravan kicks off with a unique visit to the 118th Wing of the Tennessee Air National Guard headquarters on April 30th. The Titans are throwing a private Day 3 Draft party for the military personnel at the base and Cox, Lewan and Williamson will join other Titans players to sign autographs for the soldiers in attendance.
Titans Caravan will also make a special visit on Sunday, May 1st at the Lester Community Center in Memphis. Titans players will join the Memphis Grizzlies to hold a private PLAY 60 event with the children of the community center, before taking part in a public autograph signing from 12:00-1:00 pm.
On Monday, May 2nd, the Caravan will visit with soldiers and family members of the 101st Airborne Division of the US Army at Fort Campbell, KY. Douglas, Green-Beckham, Morgan, Woodyard, T-Rac, Titans cheerleaders and staff will be part of the stop, as they take the opportunity to thank our troops and their families for the great sacrifice that they make for all of us.
Titans Caravan began in 1998 as a small effort to spread goodwill through the region. Today, nine full-time staffers travel with Titans players and T-Rac through the Mid-South on a specially-decorated motor coach. Since 1998, the Caravan has made over 800 stops and allowed the team to interact directly with an estimated audience well in excess of 250,000 fans.
2016 Academy Sports + Outdoors Titans Caravan schedule
[gview file="https://www.clarksvilleonline.com/wp-content/uploads/2016/04/2016_Titans_Caravan_Schedule.pdf"]
About Academy Sports + Outdoors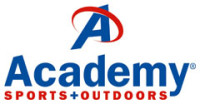 Academy Sports + Outdoors is a premier sports, outdoor and lifestyle retailer with a unique assortment of quality hunting, fishing and camping equipment and gear along with sports and leisure products, footwear, apparel, patio sets, barbecue grills and much more. The $4.6 billion company operates over 200 stores throughout Alabama, Arkansas, Florida, Georgia, Indiana, Kansas, Kentucky, Louisiana, Mississippi, Missouri, North Carolina, Oklahoma, South Carolina, Tennessee and Texas, where the company is based.
The Academy Sports + Outdoors philosophy is to deliver an unparalleled shopping experience by providing convenience, offering a broad selection of quality products, delivering exceptional customer service and selling the right stuff at everyday low prices.
For more information about Academy Sports + Outdoors visit www.academy.com, facebook.com/academy, twitter.com/academy, pinterest.com/academy, youtube.com/academy and instagram.com/academy.