Austin Peay Sports Information

Clarksville, TN – For the past two seasons, Austin Peay State University track and field enjoyed a run of success unprecedented during the Doug Molnar era that had the Lady Govs among the shortlist of contenders at the Ohio Valley Conference Championships.
The injury-filled 2016 season has reduced the spotlight on Austin Peay.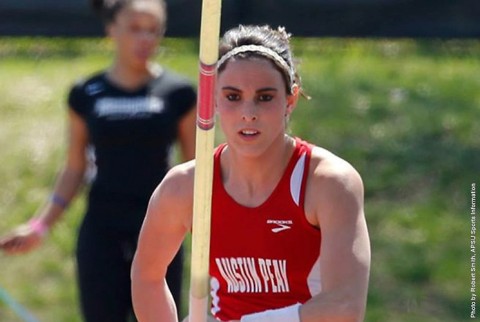 Not only have all three of Austin Peay's 2015 NCAA East Preliminary competitors—senior Breigh Jones and juniors Chancis Jones and Kaylnn Pitts—missed a significant portion of both indoor and outdoor season, the Governors as a team have seen illness and injury affect not only weekend competition but development during training sessions as well.
So the Govs will be back in a familiar place when action begins 9:00am, Friday, for the 2016 OVC Outdoor Championships in Nashville—under the radar. And that suits Molnar just fine.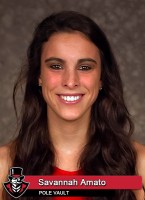 "It makes us dangerous," Molnar said of APSU's underdog status. "People aren't expecting a lot from us because of injuries but that's okay; we're as healthy as we're going to be this year and we're going to go out there and get after it."
Molnar's confidence comes in no small part due to his squad's new-found strength—pole vault. Freshmen Savannah Amato and Dascha Hix rank first and third in the OVC entering the weekend. Earlier this spring, Amato became the first Gov to hit the 13-foot mark since APSU Hall of Famer Carrie Burggraf, while Hix looks to add a second OVC gold medal to her trophy case after winning the indoor pole vault at Tennessee State in February.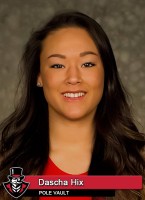 "We'll go in there and just try to make some bars," Molnar said. "Having the indoor meet under their belt takes a little pressure off, but there's always pressure. Consistency will be the key."
As mentioned, Chancis Jones is still working her way back from injury, but she posted her season-best 5.77m (18′ 11.25″) long jump at last week's Kentucky Relays. Jones has proven herself to be someone who rises to the occasion in the biggest moments—last season, she posted a 6.29m (20′ 7.75″) at the OVC Championships after topping out at 5.76m during the regular season.
The jumps contingent could get a boost in the form of Pitts, who has not competed since March 26th, but Molnar confirmed will be entered in competition this weekend.
Austin Peay's 400m duo has a lot to prove heading into the weekend. Senior
Breigh Jones
, facing what could be her final event as a Governor, looks to add to her all-time medal count (14, including four gold medals) while vying to become Austin Peay's first-ever four-year NCAA Preliminary qualifier.
Meanwhile Jones' protégé, junior Terri Morris, looks to make a name for herself this weekend. The Governors leader in the 400m entering the weekend thanks to a personal-best 54.84 at the Missouri State Invitational, April 22nd, has her ranked third in the conference behind a pair of Tennessee Tech freshmen, D'Airien Jackson and NaAsha Robinson.
A third Governor, sophomore Allysha Scott, has made strides in recent weeks to provide a potential third point-earner for Austin Peay.
"Scott has really come on in the 400 meter," Molnar said. "Sonja White can also make a lot of noise in the 200 meter and in the hurdles. We'll surprise some people."
If anyone can be considered a sure thing heading into the weekend, it's senior Kymmalett Ross. The dynamo ranks sixth in the 100m (12.02) and fourth in the 200m (24.21) entering the weekend and looks to add another individual gold medal after winning the 55m dash at the Indoor Championships.
Ross, Jones, Morris and Scott also have the potential to lead Austin Peay to a high mark in the 4x400m relay. Several different combinations have been used in that event during the spring, but that quartet posted a 3:46.99 at Missouri State, April 22nd, ranking the Governors fourth entering the weekend.
If you're looking for dark horses to add a few points to Austin Peay's counter this weekend, they could come from the Governors middle- and long-distance runners.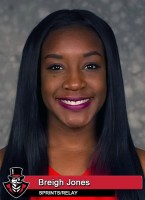 Juniors Molly Jordan and Unjala Lester posted personal-bests in the 800m run in their last attempts two weeks ago at the Memphis Invitational, while sophomore Becca Wheeler looks to break the 12-minute mark in the 3000m steeplechase for the first time in her Austin Peay career.
Multi-event action kicks off at 9:00am, both Friday and Saturday. Field events are slated for a 10:00am, Friday start and 11:00am, Saturday. Track events start at 3:00pm on Day One and 2:00pm for the final day of competition.
The 2016 OVC Outdoor Championships will be streamed live on the OVC Digital Network.