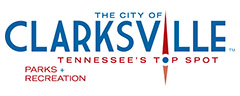 Clarksville, TN – The weekly Clarksville Parks and Recreation Department Recreation Report provides Clarksvillians with a glimpse at the activities and events that are available from the Parks and Recreation Department for them to enjoy together as a family.
This weeks highlights include: Mayor's Summer Night Lights programs, Swimming Pools, and Riverfest applications.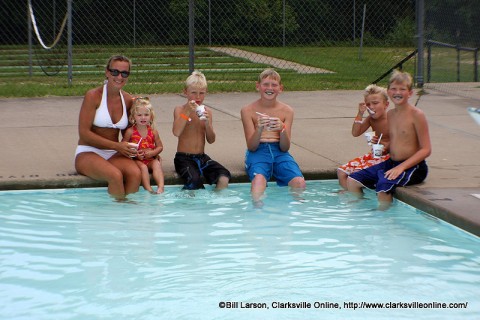 Mayor's Summer Night Lights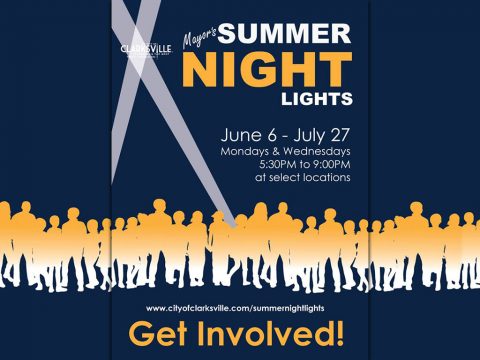 Are you looking for something fun to do this summer? Trying to find ways to beat the summertime blues and boredom for youth and teens this year?
The City of Clarksville Parks and Recreation will be offering free food and summer fun for youth in the Clarksville community with the Mayor's Summer Night Lights program.
The Mayor's Summer Night Lights program was inspired by a similar program in Los Angeles, California created to combat gang violence in the area.
The Clarksville Mayor's Summer Night Lights program creates a fun and exciting atmosphere that offers youth and teens a positive way to spend their time during the summer months.
"I am so proud of the Mayor's Summer Night Lights program. We always have a great time because there are so many activities for kids of all ages to participate in," said Clarksville Mayor Kim McMillan. "Our Parks and Recreation team does a wonderful job with the program and I want to thank them and the volunteers who make this program so special and successful."
The fourth season of the Mayor's Summer Night Lights program will kick off Monday, June 6th at the Kleeman Center with 5-on-5 Basketball Tournaments for those ages 14 and older. Anyone wishing to participate in these tournaments must be at the location no later than 5:45pm to sign up.
The season will continue featuring a multitude of activities including a DJ, dance team competitions, local music artist performances, arts & crafts, athletic competitions, and even free food! A meal is provided free of charge by Manna Café each night of the program. There will also be a step show featuring fraternities and sororities from Austin Peay State University.
What's the best part about the Summer Night Lights program? Is it the free food? The wide variety of activities and entertainment? Many would say the best part of the program is that it is completely free of charge to attend and enjoy! That's right, this program offers fifteen evenings of free summer fun!
Summer Night Lights will feature a total of six locations of summer fun on Mondays and Wednesdays from 5:30pm to 9:00pm beginning June 6 and continuing through July 27th.
For specific location dates, see the following schedule:
Bel-Aire Park, 124 Marie Drive
Wednesday, June 15th
Monday, July 18th
Lettie Kendall Park, 300 A Street
Lincoln Homes, 20J Howard Street
Wednesday, June 8th
Monday, July 25th
Kleeman Community Center, 166 Cunningham Lane
Monday, June 6th
Wednesday, June 22nd
Wednesday, July 6th
Wednesday, July 27th
Summit Heights, 20 Summit Heights
Monday, June 13th
Wednesday, June 29th
Monday, July 11th
Wednesday, July 20th
Pettus Park, 345 Farris Drive
Wednesday, June 8th
Monday, July 25th
Want to be a part of this awesome program? Booth space for approved vendors is free and includes a tent, table and chairs. Each booth must provide an activity for youth and teens.
If you would like more information on Summer Night Lights or would like to volunteer, please contact Clarksville Parks and Recreation at 931.645.7476 or visit www.cityofclarksville.com/summernightlights
For up-to-the-minute updates, be sure to "like" Clarksville Parks and Recreation on Facebook, Twitter, and Instagram. You may even see your photo on the page! Mark your calendars and tell your friends, because it is sure to be a great time!
Riverfest Applications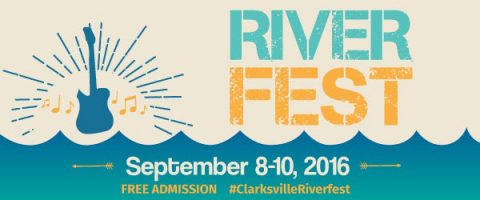 Vendor and entertainment applications are now being accepted for the City of Clarksville's 29th annual Riverfest Celebration. The Festival will be held Thursday, September 8th through Saturday, September 10th, 2016.
Vendors and entertainers are encouraged to apply online at www.clarksvilleriverfest.com
The Festival can only accept a limited number of applicants, so submit today!
Riverfest is currently accepting vendors for the following categories: food vendors, arts and crafts, retail vendors, commercial, and non-profit organizations. Descriptions of each type of vendor are provided online.
To access the applications, visit
www.clarksvilleriverfest.com
and click on the "applications" tab. The deadline for interested food vendors is Friday, June 29th.
The deadline for all non-food vendors, which includes arts and crafts, retail and commercial, is Monday, August 1st.
Entertainers are also encouraged to use the online submission form this year. Entertainers can fill out the Entertainer Application under the "applications" tab. The Festival is looking for musicians, street performers, and a variety of artistic entertainers.
All vendors and entertainers must submit a complete application, with all necessary documentation, to be considered for the Festival.
Clarksville Swimming Pools
Clarksville Parks and Recreation announces Beachaven, Swan Lake and New Providence pools are now open for the summer season.
Pool passes are on sale now, and swim lesson and aquatic programming registration is currently underway!
Clarksville Swimming Pool Information
Swim Lessons: We offer five comprehensive course levels of swim lessons, open to ages 6 months to adult, to teach students how to swim skillfully and safely. Adaptive Swim Lessons for those with special needs are also offered. The complete list of swim lesson sessions is available online for registration at www.cityofclarksville.com/parksrec
Back Again – Splash Pass: Slide Passes are a thing of the past as we introduced the brand new Splash Pass last season. The Splash Pass, a $20.00 season pass, includes access to not only the slides at Swan Lake and Bel-Aire Pools, but also the climbing walls at Beachaven and New Providence Pools and wibits at New Providence Pool. Daily passes for the above water features can also be purchased for $2.00.
Daily admission to the pools is $5.00 if you arrive before 3:00pm or $3.00 after 3:00pm. Concessions are available for purchase onsite at each pool. No outside food or drinks are allowed.
Sessions begin as early as June 20th so be sure to register before classes are filled! Two-week sessions are held monthly and cost $35.00 per session, or only $15.00 if you are a pool pass holder.
Pool Passes: Want to get your pool pass and also save some time in line? Here are a couple of tips to cut your wait time.
Create or update your family's account online at http://RecPro.CityofClarksville.com.
Email a photo of each family member on your pool pass (with their names) to . We can add them to your account before you arrive.
Bring your completed form with you. A printable registration form is available at http://RecPro.CityofClarksville.com under the "Links" section.
Pool Locations: Wondering which pool is closest to your home? Check out this list of pool locations in the area:
Beachaven Pool – 390 Gaylewood Drive
New Providence Pool – 166 Cunningham Lane (behind Kleeman Recreation Center)
Swan Lake Pool – 2002 Sanders Road
For complete details about pool pass sales and/or swim lessons, please call 931.645.7476 or visit www.cityofclarksville.com.
About the Clarksville Parks and Recreation Department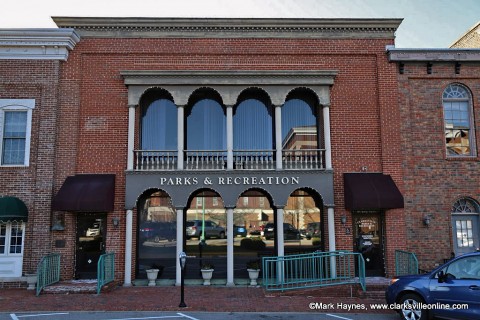 The mission of the Clarksville Parks and Recreation Department is to provide a variety of positive recreational experiences to enhance life values for individuals, families, and our diverse culture.
The Clarksville Parks and Recreation Department offers a wide variety of recreational facilities and activities for all ages, maintains more than 700 acres of parks and facilities, provides 22 park facilities that offer a variety of amenities, including playgrounds, picnic areas, walking trails and pavilions or picnic shelters and maintains three community centers with year-round programming for youth, adults and seniors, as well as four public swimming pools
The Clarksville Parks and Recreation Department is located at 102 Public Square, Clarksville.
To learn more call 931.645.7476.