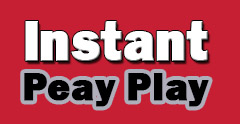 Clarksville, TN – Making the transition from college to professional baseball happens quickly, just ask former Austin Peay State University (APSU) baseball players Ridge Smith, Logan Gray, Garrett Copeland and Jared Carkuff, who in a little less than 40 days ago were playing college baseball and now are settling into their pro careers.
Ridge Smith, a catcher, was drafted in the 12th round of the MLB Draft by the Toronto Blue Jays organization and was assigned to the Bluefield (WV) Blue Jays of the Rookie Appalachian League.

Smith has appeared in six of the team's 11 games played and after going 0-for-7 to begin the season was caught fire at the plate – collecting hits in seven of his last 15 at bats – to raise his batting average to .318, second highest on the team.
Included in is seven hits are a double, a triple and a home run, along with six RBIs and four runs scored.
Bluefield is currently sits with a 6-5 record, good for second place in the Appalachian League's Eastern Division.
Joining Smith in the Appalachian League is outfielder Logan Gray, who was drafted in the 13th round by the Kansas City Royals organization and was assigned to the Burlington (NC) Royals.
Burlington currently leads the Appalachian League's Eastern Division with an 8-2 record.
Gray has played in seven of Burlington's 11 games this season and has started to turn things around at the plate despite currently batting .172, with five hits in 29 at bats.
In Gray's last four games he has gone 4-for-16, a .250 clip over that span of games. He also has two doubles this season to go with two runs scored and a stolen base.
The two former Governors teammates will meet in a three-game series at Burlington, starting on July 31st to August 2nd.
While Smith and Gray landed in the Appalachian League, second baseman Garrett Copeland and pitcher Jared Carkuff was sent to the Rookie Gulf Coast League in Florida, with Copeland going to the Sarasota Orioles and Carkuff to the Dunedin (FL) Blue Jays.
Copeland, a second baseman, who was drafted in the 30th round by the Baltimore Orioles, has struggled early-on, only appearing in four of the team's eight games and is still looking for his first professional base hit – currently 0-for-12 on the season so far.
Copeland has scored two runs, while drawing a walk and stealing a base for the South Division leading squad.
Carkuff, a right-handed pitcher, was drafted in the 35th round by the Blue Jays and had been used in relief, appearing in a co-team leading three games for the Northwest Division's current second-place team.
In his first appearance, Carkuff gave up two hits and an earned run in 1/3-of-a-inning work, but had thrown two innings of no-hit shutout ball since – striking out three and walking one.
Copeland and Carkuff's team will play each other 16 more times this season, with the next coming on July 8-9th.