Clarksville, TN – The Montgomery County Sheriff's Office (MCSO) is doing Warrant Wednesday to help reduce the over 6000 active warrants on file
Every Wednesday three wanted individuals will be spotlighted on the Sheriff's Office Facebook page. They will be chosen based on felonies committed, number of warrants on file, or if they are considered dangerous.
This week's Warrant Wednesday focuses on Michelle Sudduth Francique, Aelix Santiago, and Mary Bensley.

Michelle Francique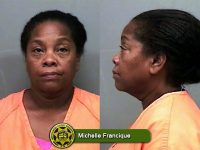 Michelle Sudduth Francique, 53, has three warrants on file.
Francique is wanted for escape and two capias warrants for four counts of burglary and one count of theft.
She is 5 feet 3 inches tall, 170 pounds, with black hair and brown eyes.
Aelix Santiago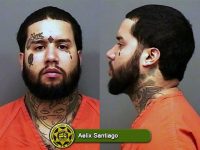 Aelix Santiago, 27, has three warrants on file.
Santiago is wanted for felony theft of vehicle, reckless driving, and simple possession.
He is 6 feet tall, 220 pounds, with black hair and brown eyes.
Mary Bensley
Mary Bensley, 40, has six warrants on file.
She is wanted for six counts of schedule II possession for resale, two counts of schedule IV possession for resale, possession of a firearm during a felony, alteration of a serial number, simple possession, and unlawful drug paraphernalia.
She is 5 feet 5 inches tall, 160 pounds, with strawberry blonde hair and brown eyes.
Sections
News
Topics
Aelix Santiago, burglary, Clarksville TN, Crime, Mary Bensley, MCSO, Michelle Sudduth Francique, Montgomery County Sheriff's Office, Possession For Resale Schedule II (Cocaine), Possession of Firearm during Commissio of Felony, reckless driving, Schedule IV Possession for Resale, Simple Possession, Theft, Theft of Vehicle, Unlawful Drug Paraphernalia, Vehicle Theft, Warrant Wednesday, Warrants