Weekend Incident Prompts Bank to Accelerate Launch of CardValet Debit Card Monitoring App for Customers
Clarksville, TN – A plot to steal debit card and ATM numbers was foiled at First Advantage Bank last weekend after debit/credit card "skimmer" devices were discovered at three of the bank's Clarksville ATM machines.
Working with an alert customer and local police, bank officials were able to respond quickly to confiscate the devices and are aiding local authorities in their ongoing investigation.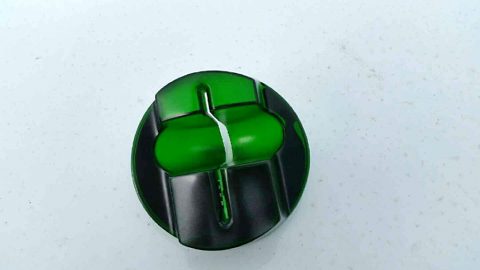 A skimmer is a small, illegal device that fits inconspicuously over the existing card reader on an ATM or similar machine, such as fuel pumps.
It records data from a debit/credit card's magnetic stripe as the cardholder makes a transaction. Criminals use the stolen information to counterfeit the card and take money out of the cardholder's account.
"Thanks to our customer's awareness and a quick response from the Clarksville Police Department, we were able to locate all three skimming devices and remove them before any sensitive information could be retrieved. We took immediate steps to communicate with our customers and alert other area banks. Working together, we were able to thwart these would-be thieves and send a message that our community will not tolerate this type of criminal activity," said Earl Bradley, First Advantage Bank CEO.
First Advantage Bank employees worked through the weekend to identify and contact cardholders whose information may have been at risk. A thorough investigation revealed that the ATM skimmers were only on First Advantage Bank machines for a brief period of time on Saturday morning and that the devices were captured before the thieves could retrieve them.
The bank has released high definition surveillance video from ATMs to help local authorities in their ongoing investigation. Bank officials are working with police to make images public so the community can help in apprehending the criminal(s) responsible for the attempted theft.
At least one other area bank was also targeted.
Although the devices were captured, the bank plans to issue replacement debit cards to customers as an additional precaution.
"We want our customers to have peace of mind knowing that safety and security are the highest priority," said Bradley. "We began providing CardValet, a new debit card monitoring product. These resources will provide additional protection for our cards and still enjoy the many convenient benefits technology offers."
CardValet is an app that gives customers the ability to define when, where, and how their card is used. Customers can safeguard against fraud by turning their card "on" or "off," setting transaction controls to specific locations and enabling real-time alerts to stay informed about where a card is used or declined.
Earlier this year, First Advantage Bank issued its customers new EMV chip cards and upgraded all its ATM machines to be EMV compatible. EMV chip technology is the latest industry standard for protection against identity theft.
First Advantage Bank also offers customer resources on its website, including education on how to help avoid becoming a victim of skimming and other illegal activities.
First Advantage Bank is a wholly owned subsidiary of First Advantage Bancorp, which is traded on OTC QX under the symbol FABK. It operates six full-service banking centers throughout Middle Tennessee, a commercial lending office in Nashville, TN and a specialized lending office in Knoxville, TN.