Written by Sgt. Quentin Johnson
211th Mobile Public Affairs Detachment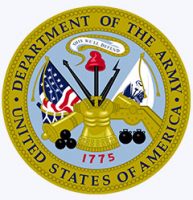 Muscatatuck Urban Training Center, IN – In keeping with the spirit of Soldier readiness, members of Echo Forward Support Company, 326th Brigade Engineer Battalion, 1st Brigade Combat Team, 101st Airborne Division, Fort Campbell, Kentucky, conducted Chemical, Biological, Radiological and Nuclear defense training at Muscatatuck Urban Training Center, August 14th, 2016.
Training introduced Soldiers to the M50 – Joint Service General Purpose Mask and basic CBRN decontamination procedures, said Staff Sgt. Chad Field, a platoon sergeant with the FSC and native of Missoula, Montana. The M50 replaced the U.S. M40 Field Protective Mask.
"The (M50) mask is new to our Soldiers," added Field, "We need them to be familiar with their equipment and prepared for CBRN threats they may encounter on a mission."
A convoy mission scenario, including driving with the mask and having to simulate decontaminating themselves, was added to the training for a more realistic and hands-on experience.
"These Soldiers have driven a lot, but never in an uncomfortable situation," said Field. "The more complexity in the scenario, the more real it will feel."
FSC Soldiers where thankful for the training's real-world experience and the effective use of the mask.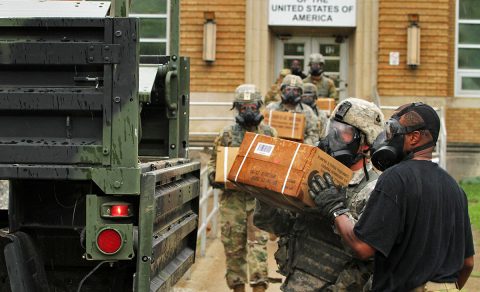 "My team worked very well together, and the training has helped better prepare us for future missions or exercises," said Spc. Gary Allen, a wheeled vehicle mechanic and a FSC squad leader.
Allen said he really enjoyed how improved the equipment was, which made training a lot easier.
"It is easier to breathe in the mask compared to the (M40), my visibility was greater and the built-in straw is set in a better place than the older one," added Allen, a Yuba City, California native.
Field said the FSC will continue to increase the intensity and complexity of CBRN training in future exercises.