Tennessee Titans
Registration Deadline is September 6th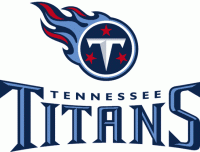 Nashville, TN – The Tennessee Titans are now accepting applications for the Junior Titans Cheerleading program and Junior Titans Mascot program. The Junior Titans Cheerleaders and Junior Titans Mascots will culminate in a halftime performance during the Titans regular season game against the Cleveland Browns on October 16th at Nissan Stadium.
Registration forms can be downloaded at the team's website, www.titansonline.com. The application deadline for both programs is September 6th.
"The Junior Cheer and Mascot programs are entering their 18th seasons," said Titans Director of Cheer & Mascot Entertainment Stacie Kinder. "We now have current Titans Cheerleaders who were a part of the junior program when they were in elementary school, and that is exciting! Dancing at halftime with these young performers is one of the highlights of the year for our team; it's such a great opportunity for kids who might not actually play football to have a unique NFL experience."
Both programs are unique and provide a wonderful experience for all children ages six to 13.
Participation in the Junior Cheer program includes three dance clinics taught by the Tennessee Titans Cheerleaders at Saint Thomas Sports Park, official Junior Titans Cheerleading uniforms with poms, a souvenir group photo, a DVD of the performance, a custom T-shirt and a pizza party with the Titans Cheerleaders and T-Rac.
The Junior Titans Mascot participants will enjoy the same benefits, with their own Junior "T-Rac" uniform and one mascot training clinic with T-Rac and his staff held at Saint Thomas Sports Park.
Both groups will enjoy a pre-game meal and on-field seating during the first half before performing at halftime. Participants also will have the opportunity to purchase tickets to the game on a first come, first served basis.
For more information, contact 615.565.4319 or visit the team's website at www.titansonline.com