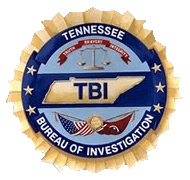 Chattanooga, TN – The Tennessee Bureau of Investigation has a new addition to its 'Top 10 Most Wanted' list, Christopher Christian Padgett.
Padgett (DOB 3-9-94) is wanted by the TBI and the Chattanooga Police Department. On Wednesday, Padgett cut off his GPS monitoring device in order to avoid standing trial in Hamilton County.
Despite not being at the hearing, a jury convicted Padgett of First Degree Murder and Especially Aggravated Robbery and faces a mandatory life sentence.
Padgett, who goes by the nickname Bubba, is a 22-year-old African-American man who stands 5'11" and weighs approximately 160 pounds.
He has black hair and brown eyes, along with tattoos on both of his arms and his torso.
Anyone with information about Padgett's whereabouts should contact Tennessee Bureau of Investigation at 1.800.TBI.FIND. There is a $1,000 reward for information leading to his arrest.