Tennessee State Troopers Target Impaired Drivers and Seat Belt Offenders

Nashville, TN – The Tennessee Department of Safety and Homeland Security has announced a reminder that the Tennessee Highway Patrol (THP) will be out in force during the holiday season to ensure travelers reach their destinations safely.
State Troopers will focus their attention on impaired driving and seat belt usage during the holiday, beginning on Friday, December 23rd, and ending at midnight on Sunday, December 25th.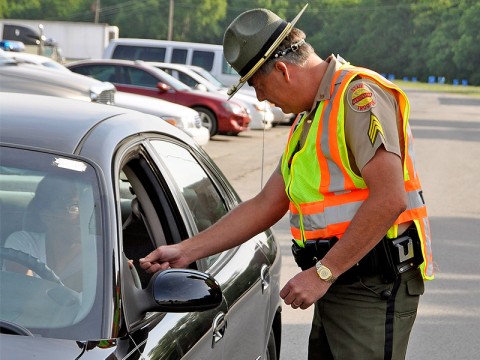 "We care about the safety of all who travel on our Tennessee roadways," Commissioner David W. Purkey said. "This continues to be our top priority. I urge all Tennesseans and visitors who are traveling on our roadways to obey traffic laws and be mindful of other drivers."
During the 2015 Christmas holiday, 19 people were killed on Tennessee roadways in 15 fatal crashes. Alcohol was involved in 42 percent of the fatalities and 10 of the 16 vehicle occupants killed were not wearing seat belts. One of the fatalities was a motorcyclist. There were also two pedestrians killed during the holiday period.
"Unfortunately, impaired driving continues to be a problem," THP Colonel Tracy Trott said. "Troopers will be vigilant in their efforts to make the roadways safe during the holidays as more people are traveling to and from parties and special gatherings. Our goal is to remove dangerous drivers making roadways safer for travelers. We want this to be a joyous time, a safe time and not a time of heartbreak. Our traffic safety enforcement efforts were created with that goal in mind."
The holiday season is one of the deadliest and most dangerous times of the year due to an increase in impaired driving. The THP will utilize several enforcement tools, including saturation patrols, bar and tavern checks and sobriety checkpoints to help reduce serious injury and fatal crashes over the holiday.
Checkpoint locations can be found on our website http://tn.gov/safety/article/checkpoints.
Designating a sober driver and not letting friends drive drunk are just two of the several simple steps to help avoid a tragic crash or an arrest for impaired driving.
Other important tips include:
If you're impaired, call a taxi, use mass transit or call a sober friend or family member to get you home safely;
Designate your sober driver before going out and give that person your keys;
Promptly report drunk drivers you see on the roadways to the Tennessee Highway Patrol by dialing *THP;
Wearing your seat belt or using protective gear on your motorcycle is your best defense against an impaired driver;
And remember, Friends Don't Let Friends Drive Drunk. If you know someone who is about to drive or ride while impaired, take their keys, and help them make other arrangements to get to where they are going safely.
Statistics for the 2015 Christmas period are attached below. Statewide sobriety and driver license checkpoints for the upcoming holiday http://tn.gov/safety/article/checkpoints.
The Tennessee Department of Safety and Homeland Security's (www.TN.Gov/safety) mission is to serve, secure, and protect the people of Tennessee.
2015 Christmas Holiday Report