RV/RV Tennessee (10-4/2-0 SEC) vs. #4/4 Mississippi State (16-0/2-0 SEC)
Sunday, January 8th, 2017 | 1:02pm CT
Knoxville, TN | Thompson-Boling Arena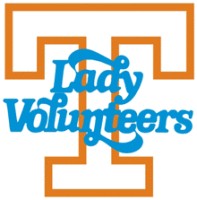 Knoxville, TN – Tennessee will look to extend its six-game winning streak on Sunday, as the Lady Vols host #4 Mississippi State at 1:00pm CT at Thompson-Boling Arena.
The game will be carried online on SECN+ and through WatchESPN. Visit WatchESPN.com or download the WatchESPN app to view the game on a computer or mobile device. Bob Kesling (PxP), #LVFL Andraya Carter (Analyst) and Maddy Glab (Reporter) will describe the action between the Lady Vols and the Bulldogs.
Fans can also tune into their local Lady Vol Network station to catch Mickey Dearstone describing the action.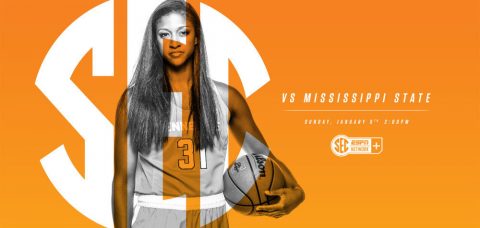 RV/RV Tennessee vs. #4/4 Mississippi State
RV/RV Tennessee (10-4/2-0 SEC) is back at home Sunday, as #4/4 Mississippi State (16-0/2-0 SEC) comes to town for a key league match-up.
The Lady Vols and Bulldogs will meet for the 39th time in series history, tipping at 1:02pm CT in Thompson-Boling Arena.
UT and MSU join #5/5 South Carolina as the only three SEC teams undefeated in league play after two games of the conference schedule.
After opening league action at 2-0 following a 70-57 road win at Vanderbilt on Thursday night, UT will try to win its seventh-straight contest.
Tennessee hasn't won seven straight games since taking eight in a row from January 22nd to February 19th, 2015.
Mississippi State, meanwhile, will attempt to win its 17th straight contest to open the year after holding off upset-minded Arkansas in Fayetteville on Thursday night, 59-51.
Tennessee has a 19-6 record vs. undefeated opponents during the Holly Warlick era.
MSU is 7-0 on the road this season, with its biggest "away" victories coming at Iowa State (85-81 OT on 12/3/16) and USC (76-72 on 12/18/16).
UT is 7-1 at home, defeating #10/10 Stanford and #17/23 Kentucky and falling to #4/4 Baylor in the biggest tilts played here this season.
Tennessee is seeking its first win over a top-five team since defeating #4/5 South Carolina in Knoxville on March 2nd, 2014, 73-61.
Broadcast Information
Bob Kesling (PxP), #LVFL Andraya Carter (Analyst) and Maddy Glab (Reporter) will describe the action for the Tennessee-Mississippi State online broadcast on SECN+.
All of the games included in the SEC Network (SEC Network, SECN+) package and the ESPN package (ESPN, ESPN2, ESPNU) will be available through WatchESPN, accessible online at WatchESPN.com, on smartphones and tablets via the WatchESPN app, and streamed on televisions through Amazon Fire TV, Apple TV, Chromecast, Roku, Xbox 360 or Xbox One to fans who receive their video subscriptions from an affiliated provider.
Mickey Dearstone will handle the call for the IMG College/Lady Vol Network radio/online broadcast. Airtime is 30 minutes prior to tip-off on network stations.
The Series vs. Mississippi State
This marks the 39th meeting between the Lady Vols and MSU, with UT possessing a 36-2 record in the series.
Tennessee owns a 16-0 record in Knoxville after a 79-67 win over #18/18 MSU by #6/6 UT at Thompson-Boling Arena on February 1st, 2015.
Holly Warlick is 3-2 vs. the Bulldogs, with MSU taking two from the Lady Vols a year ago, including one in Starkville and one in the SEC Tournament semifinals in Jacksonville, FL.
Tennessee suffered its first-ever loss to the Bulldogs on January 28th, 2016, when #13/13 MSU came from 12-down in the fourth quarter to force OT and defeat the #19/23 Lady Vols in Starkville, 65-63.
UT fell to 16-1 vs. Mississippi State in Starkville with that loss.
#15/15 MSU took the second meeting in the SEC semifinals, taking a 58-48 triumph over the unranked Lady Vols in Jacksonville on March 5th, 2016.
The Lady Vols fell to 4-1 in the postseason vs. the Bulldogs.
MSU has had only one game in Knoxville during the series where it kept the margin of defeat at seven points or less, and that 66-59 UT win came on January 15th, 2001.
In the 2012 matchup in Starkville, won by Tennessee, 57-41, UT scored its (then) fewest points in the series, while State posted its second-lowest total.
Last year's 48 points in the SEC tourney became UT's lowest scoring total in the series.
Last Meeting Between These Teams
Tennessee's SEC Tournament run came to an end on March 5th, 2016, as the Lady Vols fell to No. 3 seed Mississippi State, 58-48, in the semifinals at Veterans Memorial Arena in Jacksonville, FL.
Diamond DeShields paced the Lady Vols (19-13) with 22 points. Victoria Vivians scored 30 points to help No. 16/16 Mississippi State (26-6) punch its ticket to the title game of the conference tournament.
DeShields scored 14 of her 22 points in the second half and also grabbed five rebounds. Bashaara Graves collected a game-high 15 rebounds and scored five points. Jaime Nared added 12 points.
Vivians caught fire in the second half, scoring 19 points on 7-of-8 shooting. She shot 5-of-10 from 3-point range for the game and also hauled down nine boards. Morgan William added 12 points and five boards.
Tennessee opened the fourth quarter with high energy, scoring the first four points of the quarter to cut Mississippi State's lead to 43-41. The Bulldogs responded with a 15-7 run over the final eight minutes of the game.
About the Mississippi Bulldogs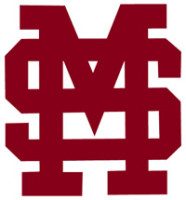 Mississippi State returned all five starters and nine total letterwinners from last year's team that won a school-record 28 games and made the NCAA Sweet 16 for the second time in program history.
MSU was 28-8 overall and 11-5 in the SEC, good for a tie for second in 2015-16.
This season, the Bulldogs were picked to finish second in the SEC, just ahead of the Lady Vols.
MSU is coached by Vic Schaefer, who is 186-156 overall in 12 years as a coach as well as 106-46 in his fifth season as head coach of the Bulldogs.
Schaefer was a head coach at Sam Houston State (1990-97) and also spent time as an assistant with Gary Blair at both Arkansas and Texas A&M.
State's leading scorer is junior guard Victoria Vivans, who is averaging 16.5 points per game.
Vivans was a WBCA Honorable Mention All-American and an All-SEC First team performer year ago.
Dominique Dillingham was an AP All-SEC Honorable Mention pick a year ago and named to the Coaches All-SEC Defensive Team.
Reserve Teaira McCowan made the SEC All-Freshman Team.
Junior guard Blair Schaefer is the daughter of Vic Schaefer.
MSU Survives at Arkansas, 59-51
A pair of 3-point baskets by Blair Schaefer were huge, as the No. 4 Mississippi State women's basketball team held off Arkansas 59-51 in Southeastern Conference action Thursday night at Bud Walton Arena in Fayetteville, AR.
MSU improved to 16-0 overall and 2-0 in conference play, while Arkansas fell to 11-4 and 0-2. The Bulldogs are two wins away from matching the school record for victories to start a season.
The Bulldogs placed three players in double figures. Morgan William led the way with 15 points, while Chinwe Okorie added 14 points and Victoria Vivians added 13 points. Okorie also had a career-high 15 rebounds for her second double-double of the season.
For the contest, the Bulldogs hit 23 of 63 shots from the field (36.5 percent), 2 of 11 shots from 3-point range (18.2 percent) and 11 of 16 shots from the foul line (68.8 percent). The Razorbacks hit 16 of 54 shots from the field (29.6 percent), 3 of 13 shots from 3-point range (23.1 percent) and 16 of 23 shots from the foul line (69.6 percent).
MSU held a 50-34 rebounding advantage. The Bulldogs had 12 assists and 18 turnovers, while the Razorbacks had six assists and 17 turnovers.
UT Takes Sixth Straight Over Vandy
All five Lady Vol starters scored in double digits to lead Tennessee to a 70-57 victory over Vanderbilt on Thursday night at Memorial Gym.
Redshirt junior Mercedes Russell posted another dominant performance, scoring 15 points to go along with 13 rebounds for her ninth double-double of the season. She also tied a career-high in blocks with six to extend Tennessee's winning streak to six games.
Tennessee (10-4, 2-0 SEC) snapped a three-game losing skid on the road with the win over Vanderbilt (10-5, 0-2 SEC). UT now holds a 68-9 series lead against the Commodores and has also won six straight in the series.
Redshirt junior Diamond DeShields filled up the stat sheet, producing 16 points, five rebounds, four assists and four steals in 30 minutes of action. Senior Jordan Reynolds finished with 11 points, eight rebounds, three assists and a block.
Junior Jaime Nared had 12 points and six rebounds, with five of those coming on the offensive end of the floor. She also had two assists, two steals and a block.
Sophomore Meme Jackson was the fifth Lady Vol to reach double digits, scoring 10 points on the night, which marked the third time in the last four games she has reached double-digit scoring.
UT closed out strong in the fourth quarter, shooting 44.4 percent (4-of-9) from the floor and converting on eight of 11 shots from the charity stripe to ice the victory.
Playing As An Unranked Team
The Lady Vols are 12-4 while playing as an unranked team over portions of the last two years, defeating #16 Texas A&M, #9 Ohio State and #11 Arizona State last season and #10 Stanford and #17 Kentucky this year.
UT last beat a top-five foe while unranked (AP) on January 25th, 1985, as the Lady Vols took down No. 1 Old Dominion, 67-64, in Norfolk, VA.
Tennessee In SEC Play
UT is 369-58 in SEC regular-season games, winning 18 championships through the years and capturing SEC tourney titles on 17 occasions.
During the Holly Warlick era, Tennessee is 52-14 in league games, making Warlick the top-ranked active SEC coach in terms of winning percentage in league play at .788.
South Carolina's Dawn Staley is the next coach behind Warlick at .664, followed by UK's Matthew Mitchell at .648.
In only her fifth season as a head coach, Warlick already ranks fifth in total league wins among active SEC coaches.
UT Opens SEC Play 2-0
UT improved to 2-0 in SEC play for the third time in Holly Warlick's five seasons as head coach.
Tennessee now is 29-6 all-time in SEC openers, including 17-3 at home and 12-3 on the road after defeating UK in Knoxville, 72-65, on January 1st.
The Lady Vols are 32-3 all-time in the first SEC game that is played at home during a season.
The Lady Vols improved to 4-1 in SEC openers under Holly Warlick, including 2-1 at home and 2-0 on the road.
The SEC road win over Vanderbilt improved UT to 26-9 in the squad's first league road game of a season. UT is 5-0 in its SEC road debuts under Holly Warlick.
Big Three Eyeing Mark of Three Meeks
Only one time in Tennessee women's basketball history has there been a season end with three Lady Vols averaging 15.0 points per game.
The 1997-98 campaign featured the "Three Meeks," including junior Chamique Holdsclaw (23.5) and freshmen Tamika Catchings (18.2) and Semeka Randall (15.9), accomplishing that feat.
This season, the junior trio of Mercedes Russell (16.6), Diamond DeShields (15.8) and Jaime Nared (15.1) will attempt to become the second group to hit that mark.
Key Lady Vol Numbers
Tennessee has played the nation's fifth-toughest schedule, according to the NCAA, after facing a slate ranked toughest in the nation a year ago.
Tennessee now stands 2-2 vs. ranked teams this season after winning its last two games vs. Top 25 opponents.
The Big Orange defeated #10/10 Stanford and #17/23 Kentucky at home, while previously losing to #4/4 Baylor at home and falling at #17/17 Texas.
UT is receiving votes in both polls (enough to rank 26th in the Associated Press poll and tie for 30th in the USA TODAY Coaches Poll this week).
The Lady Vols are 10th (third among SEC schools) in the current NCAA Women's Basketball RPI, with valuable wins over No. 11 Stanford and No. 12 Kentucky and notable losses to No. 7 Baylor, No. 25 Virginia Tech and No. 27 Texas.
UT is among seven teams who won their first SEC game this season and among three who won their first two, sitting in a tie for first place in the league with South Carolina and Mississippi State.
UT stands at No. 2 in the nation in average home attendance, drawing 8,614 per contest.
Stats Behind The Streak
During Tennessee's six-game winning streak, the Lady Vols are averaging 82.2 points and allowing 62.8 for a margin of +19.3.
Three players (Diamond DeShields, 17.0; Mercedes Russell, 16.8; and Jaime Nared, 16.2) are averaging 16.0+ points per game.
Alexa Middleton also is scoring in double figures at 10.5 per contest.
UT is shooting .465 on field goals and .404 from three-point land.
Mercedes Russell (.615) and Schaquilla Nunn (.583) are both hitting 58 percent or better from the field.
The Lady Vols are hitting .750 from the charity stripe, led by Jaime Nared at 22-of-24.
UT has 102 assists vs. 83 turnovers during the span, led by Jordan Reynolds' 37/10 ledger.
Prior to the streak UT was averaging 73.4 ppg. and allowing 64.4 for a margin of only +9.0.
In its first eight games of the season, UT tallied 115 assists compared to 126 turnovers.
UT shot .412 overall and .341 beyond the arc before the win streak.
Player Development
Much is made of player development within a program, and clearly progress can be seen in the case of several players on this year's team.
Mercedes Russell provides exhibit A, with the 6-6 redshirt junior center improving from points/rebounds averages of 6.5/5.0 as a freshman, 9.9/8.3 as a redshirt sophomore and 16.6/9.6 as a redshirt junior.
Another example is Jaime Nared, with the junior moving up from 5.2/3.5 as a freshman, 8.3/4.8 as a sophomore and 15.1/7.8 as a junior.
Junior Alexa Middleton and sophomore Meme Jackson offer two more examples, going from 3.0/1.2 to 9.1/2.9 (22 of 47 on threes), in the case of Middleton, and from 1.0/0.6 to 7.4/2.4 in the case of Jackson.
Even in the case of Diamond DeShields, who burst onto the scene as a freshman star at North Carolina, the 6-1 guard has improved her overall game on both ends of the floor while working through injuries, with UT head coach Holly Warlick calling her one of the team's best defensive players.
Statistically Speaking
Tennessee is averaging 82.5 points per game at home and shooting .460 from the field and .425 from the three-point line.
On the road, UT is averaging 70.0 and shooting .400 (FG) and .299 (3FG).
UT has held opponents (all six of them) to .397 percent or less from the field since the Texas game.
UT is allowing only 61.0 points per game in SEC play and held Vandy to its season-low point total (57) in the teams' meeting in Nashville.
Tennessee has 12 20-point scoring games spread over five different players this season, with Alexa Middleton, Mercedes Russell and Jaime Nared leading the way with three each.
Mercedes Russell was one of three SEC players (Ronni Williams, UF; Katie Frerking, AU) to hit 10 field goals in her first SEC game this season. Russell finished with 22 points vs. Kentucky.
UT has allowed 70 or more points only four times this season and has held six teams under 60.
The Lady Vols are 6-0 this season when they record seven or more steals in a game.
Tennessee is 9-0 when it outscores or ties its opponents in fast-break points.
In the Lady Vols' losses, they tallied four, six, four and four fast break points vs. Penn State, Virginia Tech, Baylor and Texas, respectively. UT was held to only eight fast break points (to UK's 17) and managed to generate enough out of its half-court offense to get the job done vs. the Wildcats.
UT held Vandy without a fast-break point on Jan. 5, marking the first time this season UT had held an opponent without any.
Tennessee also forced Vanderbilt into 21 turnovers, tying the season high for a Lady Vol opponent (with Tennessee State).
After beating Troy, 110-84, and UNCW, 90-54, Tennessee now has six wins of 25 points or more this season and three of 30 or more. In 2015-16, UT had only five wins with a margin of 25+ and three victories of 30+ all year long.
When she plays 15 or more minutes per game, which she has done four times, Schaquilla Nunn is averaging 10.3 points and 9.3 rebounds and shooting .591 from the field.
Tennessee has won the battle of the boards in 10 of 14 games, including the last four and five of the past six. The Lady Vols' margin for the year is +6.1.
UT has had a different leading scorer (Middleton/Nared/Russell/DeShields in its last four games and had done the same in the four games before that, demonstrating the ability of different players to step up when needed.
Coming Up On The Schedule
After hosting Mississippi State, the Lady Vols continue the Magnolia State portion of their schedule when travel to Oxford, MS, to take on Ole Miss at 6:00pm CT (7:00pm ET) on Thursday in a game broadcast online on SECN+.
It will mark UT's first visit to the new arena, The Pavilion at Ole Miss.
UT then welcomes #7/6 Notre Dame to Knoxville on Monday, January 16th for a contest carried by ESPN2.
Mississippi State, meanwhile, returns to Starkville to play host to Florida on January 12th.