19 Tennessee Properties receiving AAA Four and Five Diamond Ratings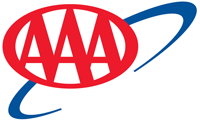 Knoxville, TN – AAA, with the help of its undercover inspectors, has unveiled the hotels and restaurants that have earned the coveted Four or Five Diamond rating in the past 12 months.
New to the list in Tennessee is The Guest House at Graceland, located in Memphis. The Guest House at Graceland joins other exceptional properties in providing a high degree of hospitality, service and attention to detail.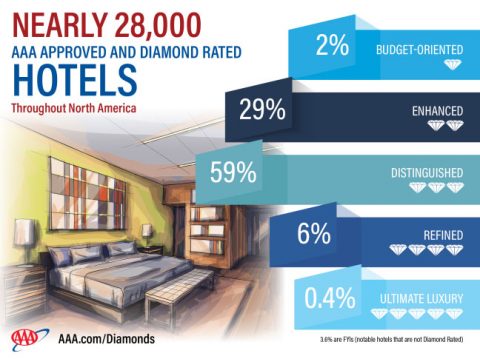 "AAA Diamonds are the most reliable and respected ratings in the industry," said Joseph J Richardson Jr., President and CEO, AAA – the Auto Club Group.
"Travelers can depend on Diamond Ratings, because AAA personally inspects more properties than any other professional rating system in North America and is the only one that uses full-time, professionally trained evaluators to inspect properties on an annual basis," stated Richardson Jr.
2017 AAA Diamond Rated Property Lists and links:
Travelers can find Diamond Rated establishments and inspector insight in AAA's trip planning products: the AAA Mobile app, the Diamonds website, online TripTik Travel Planner mapping and routing tool, searchable online AAA Travel Guides and AAA TourBook guides available to members at AAA offices.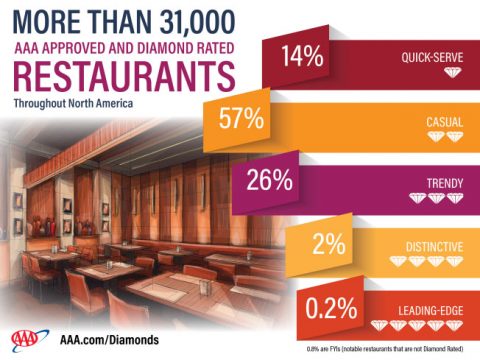 AAA Five Diamond Award recipients in Tennessee:
The Hermitage Hotel (2003) – Nashville
AAA Four Diamond Award recipients in Tennessee:
Chattanooga
The Mayor's Mansion Inn (2004)
St. John's Restaurant (2011)
Johnson City
Carnegie Hotel (2008)
Kingston
Whitestone Country Inn (1997)
Memphis
Madison Hotel (2003)
Peabody Memphis (1997)
River Inn of Harbor Town (2008)
The Guest House at Graceland (2016)*
The Westin Memphis Beale Street (2008)
Chez Philippe (1989)
Nashville
Hilton Nashville Downtown (2003)
Hutton Hotel (2011)
Loews Vanderbilt Hotel Nashville (1985)
Omni Hotel (2014)
Renaissance Nashville Hotel (2014)
Union Station Hotel, Autograph Collection (2010)
Capitol Grille (2003)
New Port
Christopher Place (1995)
(xxxx) indicates year establishment first received current, consecutively maintained Diamond Rating.
*indicates establishments new to the list in 2016
To be AAA Approved:
Properties must pass an unannounced, on-site evaluation. Hotels must provide acceptable cleanliness, comfort and hospitality; and restaurants must meet requirements for cleanliness, food preparation and service.
During on-site evaluations, inspectors check everything including lobby décor and guestroom bedding at hotels, to food presentation and service attributes at restaurants.
Inspectors follow AAA's comprehensive, published Approval Requirements & Diamond Rating Guidelines for Hotels and Restaurants, which are periodically updated to reflect current member priorities and industry trends.
After an establishment is "Approved", the AAA inspector reviews an extensive list of attributes to determine the appropriate rating level, on a scale of One to Five Diamonds, based on the extensiveness of services, facilities and amenities.
AAA rates more properties than any other professional rating entity
Inspections are made at properties throughout the U.S., Canada, Mexico and the Caribbean.
Nearly 59,000 establishments are AAA Approved (nearly 28,000 hotels and more than 31,000 restaurants).
183 establishments received the AAA Five Diamond Rating in the past 12 months.
2,280 establishments (1,615 hotels and 665 restaurants) received the Four Diamond Rating.
About The Auto Club Group
The Auto Club Group (ACG) is the second largest AAA club in North America. ACG and its affiliates provide membership, travel, insurance and financial services offerings to over 9 million members across eleven states and two U.S. territories including Florida, Georgia, Iowa, Michigan, Nebraska, North Dakota, Tennessee, Wisconsin, Puerto Rico and the U.S. Virgin Islands; most of Illinois and Minnesota; and a portion of Indiana.
ACG belongs to the national AAA federation with more than 56 million members in the United States and Canada and whose mission includes protecting and advancing freedom of mobility and improving traffic safety.