Tennessee Athletics Department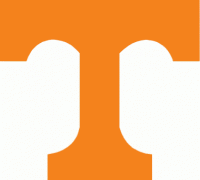 Knoxville, TN – After going into the second half down by four and struggling to contain the Ole Miss Rebels, Tennessee turned around a close game to win, 75-66, Wednesday night in Thompson-Boling Arena.
Tennessee (14-10, 6-5 SEC) took control of the game with 3:49 left, finishing on a 17-2 scoring run. Robert Hubbs III was the hero the Volunteers were looking for, as he ignited two major back-to-back plays under the basket, one of those being a layup that would give the Vols a 66-64 lead with 1:52 left, their first lead since the 5:54 mark of the first half.
Jordan Bowden drained a huge 3-point dagger with under a minute to play. The Rebels (14-10, 5-6 SEC) were plagued by fouls in the second half, with 27 of their 46 coming in the closing half.
Grant Williams led the way for the Vols with 18 points and seven rebounds. Three Vols found themselves in double-digit scoring in the win, including Hubbs with 18 points, while Bowden added 12.
After a fast-scoring start by both teams, Tennessee enjoyed an 8-0 scoring run two minutes into the game that was sparked by a slam dunk from Kyle Alexander. The run left the Rebels struggling to score for four minutes. The Vols would find themselves holding their largest lead of the first half during that run at seven points.
Ole Miss turned things around after spending a majority of the first half shooting less than 30 percent. The Rebels went on a 15-6 scoring run nearly halfway through the first, highlighted by three 3-pointers. Tennessee struggled from the free-throw line but made them when they were needed in the second half.
After making all eight attempts in the first half, Tennessee was 16-of- 25 over the final 20 minutes. The Vols made eight of nine in the final four minutes.
Williams Shooting Strong
Grant Williams' 18-point performance was the second-highest scoring output of his career. Fourteen of those points came in the second half. He had four major blocks in the second half, with three coming in the final 1:22. He now has 46 blocks on the season, tying C.J. Black from the 1998-99 season for 11th most in a season in Tennessee history.
Seeing Double
Bowden has scored in double figures in five of his last seven games. He had 12 points tonight with 10 of those coming in the second half.
No Place Like Home
Hubbs' 18 points tonight brings him to an average of 16.9 points at home, shooting 57.0 percent from the floor. In 12 road games, he has averaged 12.0 points with a .440 shooting percentage.
Up Next for UT Vols
Tennessee hosts Georgia on Saturday, February 11th, at 3:00pm CT at Thompson-Boling Arena. The game will be televised on ESPNU.
Video