Written by Leejay Lockhart
Fort Campbell Public Affairs Office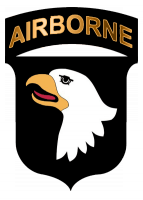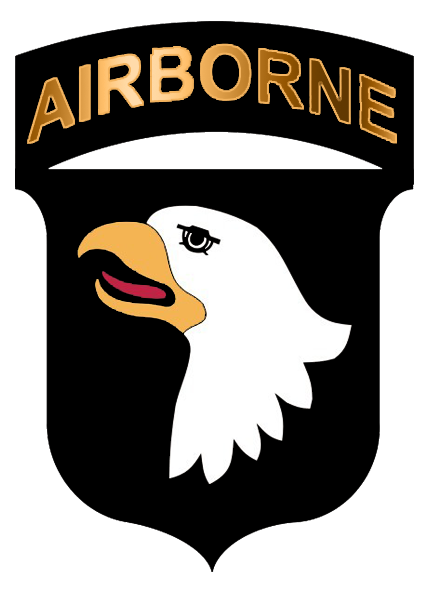 Fort Campbell, KY – By taking leave in May instead of April so he could see his little sister graduate from high school, Spc. Jesse Thepouhthay missed out on one of his favorite holidays – New Year.
Most Americans generally associate New Year's celebrations with December 31st and January 1st. However, for Thepouhthay and his Family, Laos New Years in April is very important.
"It's like this huge festival and in Laos April is the hottest month," Thepouhthay said. "So that's when everyone's out and about you know playing in the water and [getting] in huge water balloon fights. Everyone is just wishing a happy New Year to everyone and wiping away everything bad you have ever did and starting fresh."
The tradition is carried on by his Family in his home town in Arkansas.
Food is an important part of the celebration and missing out on spicy papaya salad this year was a bit of a disappointment to Thepouhthay.
There is also traditional dancing, where people wear clothes that he describes as having a royal look and traditional Laotian music accompanies the dancing. While Thepouhthay said he has only participated with the dance once, he takes part in the rest of the festivities whenever he can.
Three years ago he joined the Army with the help of his brother-in-law who was a recruiter at the time, and explained to him that he could transfer his skills to a civilian career if he ever decided to leave the Army.
After basic training and 28 weeks of advanced individual training, his next assignment was at Fort Campbell, where he has served as an air traffic control equipment repairer with the 101st Combat Aviation Brigade, 101st Airborne Division. Currently as a member of F Company, 6th Battalion, 101st General Support Aviation Battalion, he is part of a team that keeps the 101st CAB's helicopters flying.
"With air traffic control like everything has to work," Thepouhthay said. "So if something goes down you know that somebody's life could possibly be gone. So I'm there to maintain and make sure things are always functioning and if they're wrong they call me and I have to be there as soon as possible and make sure it comes back online." He said the call can come anytime, and no matter what time it is he must be ready to go and bring the piece of equipment back online as quickly as he can.
For the second generation Laotian immigrant, his job is not too stressful while he performs regular maintenance when the unit is in a garrison setting, but in the field everything changes. He said the unit can turn any relatively flat space into an airfield and it is his responsibility to assist with ensuring the air traffic control equipment works when the troops first set it up, and then his ongoing missing is to maintain it repairing any faults that occur. Though for him being in the field doing his job is one of the best parts of being in the Army.
"The thing I find most enjoyable is when we train like more here at post and then we have a field mission," Thepouhthay said. "We go out and we do our job and do it [well] and I hear nothing but great things from higher ranking people like 'Hey, you guys are always spot on' and that's just a really good feeling."
He has never been to Laos himself, and for him Fort Smith, Arkansas is home. His father though has told him about Laos, which is a communist country. His father told him there was not much opportunity in Laos, so he decided to immigrate to America. At the time he decided to make the journey he did not know English. After a six-month process, Thepouhthay's father made it to America. From there he started working and going to school. According to Thepouhthay it was not easy because even in America he only made $10 a week. Life was hard, but he always kept on going.
"My dad's always influenced me to be humble, to be nice to everybody and work together," Thepouhthay said. "Growing up with that mentality has helped me tremendously in the Army. I've met so many different people in the service and helping them and helping me is like you know just a big Family and I truly appreciate it."
Eventually his father completed school, then worked at Sears as an automotive technician before starting his own business in 2001 that he still operates.
By trying to be like the example his father set, Thepouhthay has learned important lessons that have carried him through life.
"My dad, he never settles for less and he is always looking for the next thing in life and that's something that I will always carry on." Thepouhthay said. "You think you have it all, but you don't. There is always the next step. You can always be better. He always tells me to be the No. 1 and you know that's something I always strive for."
His father is his role model, and somebody who Thepouhthay said is an embodiment of the American dream. Now his young cousins that he grew up with look up to him. He is now becoming a role model to younger members of his Family when he goes home because of his service.
"They see me in the Army and they say 'hey what do I need to do to be like you?'" Thepouhthay said. "For me when I was younger I had somebody to look up to as well you know and it's weird to see younger people ask me for advice. I give them the best advice I can probably give them, and if you're serious, I can definitely help you."
Asian American And Pacific Islander Heritage Month
Fort Campbell will celebrate Asian American and Pacific Islander Heritage Month from 11:00am-1:00pm May 31st, 2017, at Wilson Theater, 95 Bastogne Avenue Retired Col. Leafaina Yahn, an American Samoa native, will be the guest speaker for this event. For more information, call 270.412.0956.