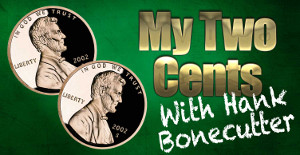 Clarksville, TN – They say the Stanley Cup is the hardest trophy to hoist. Well, if you're a Predators fan, you know this all too well. We're not there yet, but what a battle it's been.
This amazing team has rolled through Chicago and St. Louis and has taken the best shots that Anaheim has thrown at them. Anaheim has turned this series into a gutter brawl. Cheap shots, low blows and hits AFTER the whistle, but, WE'RE STILL STANDING! In fact, we lead the series, 3-2.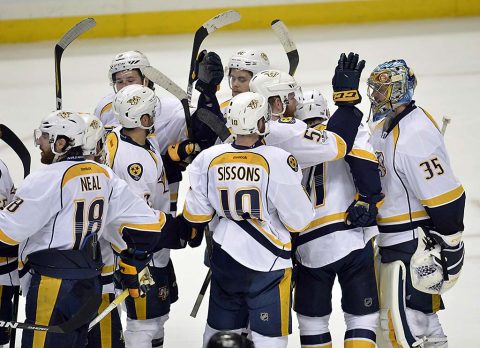 Nashville wasn't given much of a chance to begin with, according to the so called "experts." Then we lost Kevin Fiala, Mike Fisher and Ryan Johansen. But here we are.
WE'RE STILL STANDING!
Anaheim is a different beast. And I mean BEAST in every sense of the word. Add to the fact that Anaheim's Ryan Getzlaf apparently has a REAL foul mouth and no class whatsoever, and you have an emotional powder keg. We don't just dislike Anaheim, WE HATE THEM!
I realize that the Ducks have a HUGE chip on their shoulder after being eliminated by Nashville last year, but they've taken "Street Brawl" to a different level.
Now I know I'm partial and the Twitter battles I've had with Ducks fans proves we're both passionate about our team, but that's what pulling for your team is all about. I'm sure if I was an Anaheim fan, I would be loving their style of play, but I'm not, and I don't.
This Predators' run is the quintessential "Rocky" story. The #8 seed, the long-shot, always on the road, no respect. They're knocking on the door of history.
We ARE Cinderella!
Add to the fact that this playoff run continues to put Nashville on the national stage, their arena is the hardest place to play and the fans are EPIC!
The networks are finally giving the Predators their due. They're finally heaping their praise on goalie Pekke Rinne, who I believe is the best goalie in the league. #partial
Hockey is a brutal game. If you're able to make it this far, you've had a lot of injuries. You've spent a lot of time in an ice bath. You've had your bell rung, your teeth knocked out, and you've picked yourself up off the ice more times than you can count.
Can you hear me Viktor Arvidsson?
This has been one helluva ride so far. Predators fans have been fantastic. They've spent a lot of hard earned money and missed a few days of work to be there for this team. We DESERVE this chance to be in the finals. It's our time.
Now, let's see who survives.