Clarksville, TN – This summer, area high school students can learn the skills needed to create their own video game as Austin Peay State University's Department of Computer Science and Information Technology presents EDGE, the Educating Developing Games Experience summer camp.

The EDGE camp will be offered in two sessions, with the first session lasting from July 10th-14th and the second session taking place July 24th-28th. Each session lasts from 9:30am-3:30pm and all sessions take place at the Maynard Mathematics and Computer Science Building on the University campus.

Open to high school students with good math skills and an interest in how video games are made, this five-day summer program gives students the opportunity to learn about the Unity environment, a popular software program used to create games on major platforms including PlayStation 4, Xbox One, Nintendo 3DS and Windows.

Each day, students will explore a different gaming genre, from puzzle to adventure to platformers, receiving the tools and encouragement needed to take an unfinished game and brainstorm ways to make it their own.

"You've got to learn how to program if you want to make video games," APSU assistant professor James Church said. "EDGE will give students the opportunity to work with a prominent video game engine and teach them how to use commercial software to make simple games."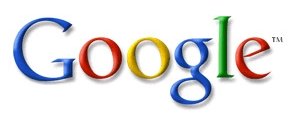 EDGE is available free-of-charge to students, thanks to a grant from Google. While similar camps command expensive fees, Church said, the tech giant provided $40,000 in funding to cover the cost of enrollment for the department's summer camp offerings – including a robotics camp this fall.
"Google understands that cultivating young talent from all walks of life will make the world a better place," Church said. "What prompted Google to support APSU was our pledge to take the grant money they provided and spend every penny of it on teaching young people how to create their own video games and robotics."
The deadline to apply for EDGE is June 23rd, and admission is free for all students.
For more information on EDGE, including an application form, visit www.apsu.edu/csci/edge
Sections
Education
Topics
APSU, APSU Department of Computer Science and Information Technology, APSU Maynard Mathematics and Computer Science Building, Austin Peay State University, Clarksville TN, Google, James Church, PlayStation 4, Summer Camp, Video Games, Xbox One