Clarksville, TN – The Customs House Museum and Cultural Center is located in historic downtown Clarksville, Tennessee. Come explore an entire city block featuring large gallery spaces filled with fine art, science and history.
Some of the events in September at the Museum are: Earth from Space, Olen Bryant: In Loving Memory, Women Painting Women: In Earnest, Ed Nash: Terrain, and Women Painting Women Gallery Talk.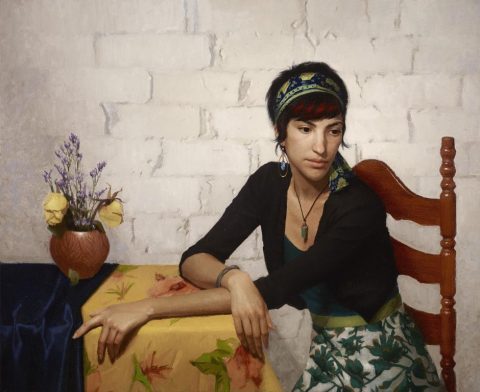 Exhibits
Earth from Space
August 1st – September 27th | Planters Bank Peg Harvill Gallery
The Smithsonian Institution Traveling Exhibition Service (SITES) is proud to present Earth from Space, a collaboration between SITES and the Smithsonian National Air and Space Museum. This traveling exhibition consists of 41 large-scale banners of spectacular satellite imagery collected over the past 30 years.
Olen Bryant: In Loving Memory
August 1st – September 30th | The Leaf Chronicle Lobby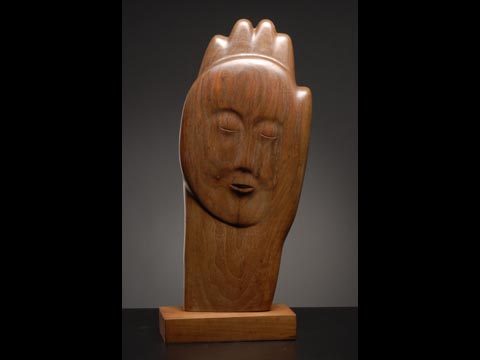 Olen Bryant, Tennessee sculptor artist and former professor of art at Austin Peay State University, died at the age of 90 during the week of July 9th, 2017. The museum is honoring his life and artwork with this exhibit that showcases Bryant's artwork from the Customs House Museum & Cultural Center collection.
Women Painting Women: In Earnest
August 4st – October 1st | Kimbrough Gallery
Women Painting Women began as an online blog highlighting women artists working in the figurative tradition, started at a time when the founders, all figurative painters, felt there was little support for those working in that genre.
Inspired by their discussions, but failing to find any single, comprehensive online resource cataloguing contemporary women artists painting the female figure, artists Alia El-Bermani, Diane Feissel and Sadie Valeri established the site in March of 2009; since then the site has featured the work of hundreds of women painters from around the world.
Women Painting Women: in Earnest is a traveling exhibition based on the original artists represented from the blog. It was organized by two of the blog founders, Alia El-Bermani and Diane Feissel. This is the sixth such themed show at the Customs House Museum. Thirty artists from across the country and abroad make up the roster.
The X Housewife Portraits by Kit Kite
August 8th – October 22nd | Orgain & Bruner Galleries
In this series of photographs, artist Kit Kite takes on the persona of a beleaguered housewife who is overwhelmed by sculptured piles of domestic items such as plastic utensils, milk cartons, and baking pans. Kite describes the work as a self-experimental portrait and installation series that depicts the cognitive differences of house and home.
This series explores the artist's personal displacement and separation within an isolated process.
Ed Nash: Terrain
August 10th – October 18th | Crouch Gallery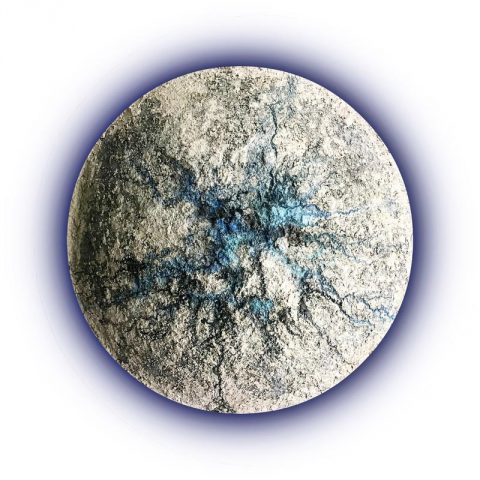 Nash focuses on abstract non-representational work. His mixed media terrain series build up on the canvas to create textured landforms. Nash currently lives in Nashville TN where he is an Art Dealer, Appraiser and Artist. His work can be found in collections across the US and UK and is represented in galleries in New York, Atlanta, Knoxville, Chattanooga and Nashville TN.
This Is My Story
June 8th – October 15th | Jostens Gallery
Women writers representing multiple decades share their thoughts of who they are on May 14th, 2017 (Mother's Day). Their writings are suspended on cloth, hung "clothesline style" in the gallery.
Activities
First Thursday Art Walk
September 7th | 5:00pm-7:00pm
The museum is open to the public with free admission as part of Downtown Clarksville's First Thursday Art Walk.
Art & Lunch: Kit Kite
September 7th | 12:15pm
Nashville artist Kit Kite will be presenting a gallery talk for the museum's Art & Lunch program on Thursday, September 7th in conjunction with the exhibit "The X Housewife Portraits by Kit Kite". The event is free to the public.
Second Saturday Free Admission
September 9th | 10:00am-5:00pm
The museum is open to the public with free admission as part of our Second Saturday Free Admission Day.
Women Painting Women Gallery Talk
Saturday, September 16th | 5:00pm–7:00pm
Join co-founder of the Women Painting Women blog Alia El-Bermani, along with some of the featured artists from the exhibit, for an after-hours gallery talk. Admission to this program is free.
Wooden Spoon Painting
Saturday, September 23rd | 10:00am–12:00pm and 2:00pm–4:00pm
Join us in the Family Art Studio for our spoon painting project! Polka dots, flower power or silly faces: what spoon design will you create? Appropriate for all ages.
Spoons are intended to be made as decoration; we will not be using food safe paints.
September in the Family Art Studio: Muppets & Puppets
This month we are celebrating the birthday of Jim Henson, whose Muppets have captivated the hearts of children, and quite a few adults, since their first appearance on "Sesame Street" in 1969. Drop by the Studio anytime at your leisure to create your own version of your favorite Muppet. At Cookie Monster's request, we'll also be making cardboard cookies.
Marionette puppets from Mexico and rod puppets from Indonesia will also be on display in the Curiosity Cabinet in the Family Art Studio this month.
All activities are free with your museum membership. Non-members pay regular admission fees. For more information contact Ms. Sue at or 931.648.5780.
Closings
The Customs House Museum & Cultural Center will be closed Monday, September 4th for Labor Day.
About the Customs House Museum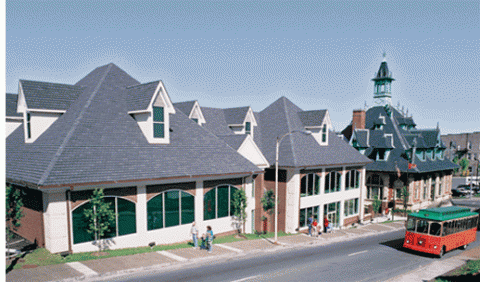 Located in the heart of historic downtown Clarksville, Tennessee, the Customs House Museum and Cultural Center is the State's second largest general museum. The original portion of the building was constructed in 1898 as a U.S. Post Office and Customs House for the flourishing tobacco trade. Incorporating a number of architectural styles, the original structure is one of the most photographed buildings in the region.
With over 35,000 square feet of the region's best hands-on activities and special events…people of all ages agree – the Customs House Museum is well worth the stop!
The Explorer's Gallery is packed with fun, learning and fantasy in Aunt Alice's Attic, McGregor's Market and kitchen, and of course – the Bubble Cave! Finally, get "all aboard" to see our fantastic model trains. Our volunteer engineers "ride the rails" every Sunday afternoon from 1:00pm to 4:00pm.
Regular museum hours are 10:00am to 5:00pm Tuesday through Saturday, and 1:00pm to 5:00pm on Sundays. Adult admission is $7.00, Senior Citizens and College ID $5.00, Ages 6 to 18 $3.00, and under six years and Museum members are free.
The Customs House Museum is located at 200 South Second Street. For more information, call 931.648.5780 or visit their website at www.customshousemuseum.org