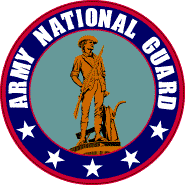 Nashville, TN – Four UH-60L Blackhawk helicopters and 34 Soldiers assigned to the 1/230th Aviation Regiment, Tennessee Army National Guard, are headed to the US Virgin Islands to assist in recovery efforts following Hurricane Irma.
The helicopters were loaded onto C17 Globemaster III and C130 Hercules aircraft from New York and Rhode Island at Joint Base Berry Field late Wednesday afternoon.
"That's what the National Guard does," said Maj. Gen. Max Haston, Tennessee Adjutant General.
"This is a prime example of National Guard operations, Tennessee helicopters loaded on to New York and Rhode Island Air National Guard aircraft going to assist the Virgin Islands National Guard in their recovery efforts. Once again, the National Guard lives up to its motto, and is truly 'Always Ready, Always There'," stated Maj. Gen. Haston.
The helicopters join the Tennessee Air Guard's 118th ISRG (Intelligence, Surveillance and Reconnaissance Group) and 119th JISCC (Joint Incident Site Communications Capability) who are currently supporting Irma recovery operations.
The Tennessee National Guard is the nation's seventh largest guard state with more than 14,000 Soldiers and Airmen. More than 29,000 Tennessee National Guard members have deployed since 9/11/01.
Sections
News
Topics
Max Haston, Nashville TN, Tennessee, Tennessee Army National Guard, U.S. Virgin Islands, UH-60 Black Hawk Helicopter