Tennessee Athletics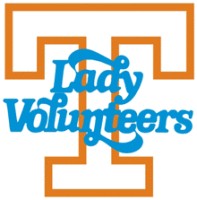 Puerto Aventuras, Mexico – The Lady Vols advanced to 6-0 on the season and went undefeated in the Cancun Challenge, besting South Dakota 69-49 on Saturday at the Hard Rock Hotel Riviera Maya Convention Center.

Senior Jaime Nared was named MVP of the tournament, combining for 58 points, 34 rebounds, 12 assists and 7 steals to average a double-double over three games.

Tennessee had four players in double figures against South Dakota. Rennia Davis and Anastasia Hayes each had 12, while Nared and Russell finished with 11 and 10, respectively.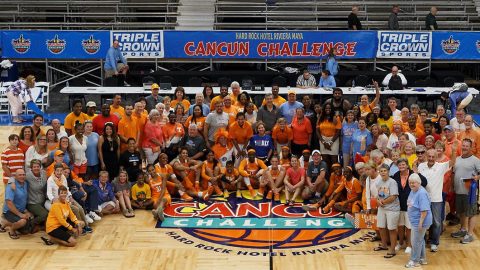 Tennessee jumped out to a quick lead, going 2-3 from behind the arc and shooting 69% from the field to take a 24-9 lead into the second quarter.

The Lady Vols continued to build on their lead, stretching it to 41-18 in the second quarter. Freshmen led Tennessee in scoring during the first half with Evina Westbrook notching nine points and Anastasia Hayes with eight.

The entire UT bench saw action in the third quarter, combining for 17 points while holding the Coyotes to 14. Freshman Rennia Davis knocked down a jumper and converted on a three-point play before subbing out, tying her for a team-high 12 points on the game. The Lady Vols took a comfortable 58-32 lead into the final stanza.

Cheridene Green dominated the paint in the fourth quarter, pulling down five rebounds while adding two points and a steal as Tennessee cruised to a 69-49 victory.

Monica Arens was the sole Coyote to score in double figures, finishing the contest with 10 points.

Westbrook Dishing
Freshman point guard Evina Westbrook has led the team in assists on four occasions, dishing out at least three assists in every game this season and notching six in three contests. She is averaging 4.67 assists per game.

Nared Averaging A Double-Double
Six games into her senior season Jaime Nared is averaging 17.5 points and 10.8 rebounds per game.
Next Up for UT Women's Basketball
Tennessee returns to Knoxville for a four-game home stand, starting with Central Arkansas on Thursday, November 30th, 2017. The game is set for a 6:00pm CT start time and is available for streaming online via SECN+.