Tennessee vs. Mercer
Wednesday, November 29th, 2017 | 6:00pm CT
Knoxville, TN | Thompson-Boling Arena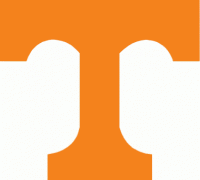 Knoxville, TN – After playing three games in the Bahamas at the Battle 4 Atlantis tournament, the Tennessee men's hoops team returns home to face Mercer for a 6:00pm CT tip on Wednesday night at Thompson-Boling Arena.
The matchup is available with an online broadcast through SEC Network + (WatchESPN). Visit WatchESPN.com or download the WatchESPN app to view the game on a computer or mobile device. Courtney Lyle (play-by-play) and Vincent Yarbrough (analyst) are on the call for Wednesday's matchup.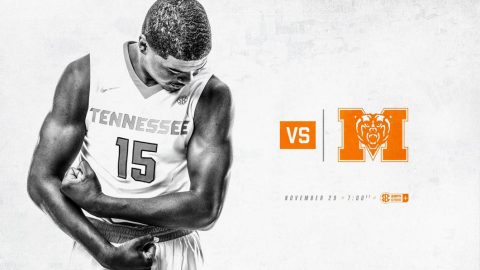 Fans can also listen live on their local Vol Network affiliate to catch Bob Kesling and Bert Bertelkamp describing the action. Tickets are still available and can be purchased online through AllVols.com.
The Volunteers are coming off a 2-1 performance in the Bahamas, with wins over then 18th-ranked Purdue and NC State. UT fell short in a battle with No. 5 Villanova that came down to the final moments of the game before the Wildcats pulled away. During the tournament, forward Grant Williams and Kyle Alexander stepped up big time, combining to average 27.0 ppg, 17.6 rpg and 3.7 bpg.
After Wednesday's contest, Tennessee heads to Atlanta to face its second ACC foe of the season in Georgia Tech in a 6:00pm tip on December 3rd. That game will be televised on ESPNU and will be available online through WatchESPN. After that, the Vols return home for three games beginning with Lipscomb on Saturday, December 9th.
The Series
Overall: Mercer leads, 4-3
In Knoxville: Series tied, 2-2
In Macon: Mercer leads, 2-0
Neutral Sites: UT leads, 1-0
Current Streak: Tennessee has won two straight
Last Meeting: Tennessee won, 64-54, on December 22nd, 2014
Rick Barnes vs. Mercer: 2-0
Rick Barnes vs. Bob Hoffman: 1-0
Right Now
Tennessee is in the midst of a 30-day span during which it will play four ACC opponents. The Vols are 1-0 vs. ACC teams so far.
Tennessee leads the SEC and ranks ninth in the country in offensive rebounding (15.4) behind Kyle Alexander's league-best average of 4.4 orpg.
The Volunteers also lead the SEC in steals with 8.6 spg.
A Win Would
Extend Tennessee's home winning streak against non-conference opponents to nine games. That streak dates to last season's win over Appalachian State on November 15th, 2016.
Even the Vols' all-time series with Mercer at 4-4
About Mercer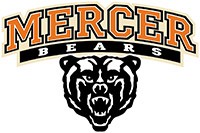 Head Coach Bob Hoffman is in his 10th year with the Bears, who are members of the Southern Conference.
Led by a young core last season, the Bears return more than 94 percent of their scoring in 2017-18. Leading the way is senior guard Ria'n Holland, a second team all-conference selection who averaged a team-high 17.2 ppg last season. Flanking Holland are fellow seniors Jordan Strawberry (12.2 ppg, 4.3 apg) and Demetre Rivers (11.2 ppg, .475 FG%).
So far, the trio sits amongst the team's top-four scorers. When Holland has the ball in his hands, he poses a threat to score from anywhere on the floor. He is shooting 55 percent (36-65) from the field, 57 percent (21-37) from beyond the arc and a near-perfect 97 percent (28-29) from the charity stripe.
Rivers is the second-leading scorer on the team, averaging 10.3 ppg on 53-percent (24-45) shooting. Strawberry has stepped up as a versatile player for the Bears, posting 8.7 ppg, 4.1 rpg and 4.6 apg to go along with a 3.2 assist/turnover ratio.
Forwards Stephon Jelks and Desmond Ringer round out Mercer's starting five. Jelks is averaging 8.7 ppg and a team-leading 7.4 rpg. Ringer, who stands at 6-9, is tallying 7.0 ppg and uses his frame to get to the free throw line where he's shooting 81 percent (13-16).
The Vols and Bears are set to meet for the fourth time in the last five seasons with UT looking to grab its third-consecutive win in a series that dates to 1913. Overall, MU holds a 4-3 edge over in the series.
Mercer had made five consecutive postseason appearances—including a victory over Tennessee in the 2013 NIT and a famous upset victory over Duke in the 2014 NCAA Tournament—prior to last season's 15-17 mark and a loss to ETSU in the first round of the SoCon Tournament. The Volunteers defeated the Bears in the second round of the 2014 tournament as part of UT's Sweet Sixteen run.
The Last Time vs. Mercer
In a rematch of a 2014 NCAA Tournament meeting, Tennessee once again came out on top against Mercer, defeating the Bears, 64-54, on December 22nd, 2014, in Knoxville. This time the Vols rode their stout defense and sharp-shooting from newcomer Devon Baulkman to the victory.
Baulkman had his best game as a Vol with 22 points, making 4-of-6 from 3-point range. He also corralled six rebounds and had two steals and a key block in the second half.
Tennessee senior Josh Richardson tallied 11 points, handed out six assists and also had three steals.
Mercer was led by Ike Nwamu, who tallied a game-high and career-high 30 points including 6-of-11 from 3-point range and 9-of-18 from the floor.
Tennessee took control of the game with a 19-2 run to end the first half as Mercer missed its final 10 field goal attempts of the half. The Vols led, 27-15, at intermission.
Down by 14 early in the second half, Mercer charged back thanks to strong 3-point shooting by Nwamu. His sixth trey of the game brought the Bears within five at 43-38 with 10 minutes left in the game. The game got as close as four in the second half.
But, Baulkman took over on both ends of the floor to regain a double-figure lead for the Vols at 49-39 with seven minutes left. He knocked down a 3-pointer, then stole the ball and finished off the play with a layup. Another Baulkman layup with 5:33 left pushed the lead to 51-40. Tennessee led by double-figures for the rest of the way.
Tennessee's Non-Conference Schedule Ripe with Opportunities
A cursory glance at UT's non-conference schedule reveals a handful of "Power Five" opponents—Purdue, NC State, Georgia Tech, UNC, Wake Forest and Iowa State—that stand as potential RPI boosters. But dig a little deeper and one discovers additional opportunities for resumé-building wins outside of SEC play.
Two other Tennessee foes appear in the November 13th update of the CollegeInsider.com Mid-Major Top 25, with Mercer and Furman landing at Nos. 16 and 21, respectively.
This article from HeatCheckcbb.com outlines why, based on their schedule, the Vols have more opportunities to log resumé-boosting wins than any other team in the country.
Pair of Jordans Hot from 3FG
Tennessee sophomores Jordan Bone (6-of-10) and Jordan Bowden (10-of-18) are combining to shoot .571 from 3-point range through five games this season.
As a team, the Vols are shooting .408 from long range, which ranks fifth in the SEC.
Vulture Vols looking for Scraps
Tennessee is +57 in points-off-turnovers this season and has logged at least 20 points off turnovers in four of five games.