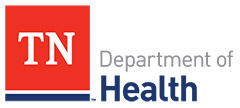 Nashville, TN – Ava is the new number one name for baby girls born in Tennessee, rising to the top of the list of the most popular names for babies born in 2017.
William maintains the number one spot as the most popular name chosen for baby boys in Tennessee for the 11th straight year.
The top 10 names Tennessee parents chose for their new babies born in 2017* are as follows:
Rank Girls Boys

1 Ava William

2 Olivia Elijah

3 Emma James

4 Amelia Noah

5 Harper Liam

6 Isabella John

7 Elizabeth Mason

8 Charlotte Jackson

9 Ella Samuel

10 Abigail Grayson

*provisional data

Ava unseats Emma, which until 2017 had held the top spot for names of baby girls born in Tennessee since 2011. All names in the top ten list for girls are the same as the top ten list from 2016, but have changed in ranking.

Samuel and Grayson are both new additions on the top ten list of boys' names in 2017. The top two names, William and Elijah, maintained their rankings from 2016. James tied with Elijah for the number two spot in 2016. Dropping from the top ten list since 2016, when there were ties for some rankings for boys' names, are Michael, Benjamin, Aiden, Jacob and Carter.

Names chosen for babies are recorded and tallied by the dedicated team in the Tennessee Department of Health Office of Vital Records. This office maintains the integrity of approximately 15 million records, including issuance and amending records of births, deaths, marriages and divorces that occur in Tennessee. The Office of Vital Records processes an average of more than 14,000 requests for these certificates every month, serving an average of 650 customers each week.

These requests are submitted in person, by mail, online and via telephone; Vital Records staff members handle an average of 15,000 phone calls every month and issue more than 700 certificates every single day. This office registers approximately 240,000 new records of events for birth, death, marriage and divorce each year.

All Tennessee county health department locations can now provide copies of vital records, an important addition to TDH services to offer added convenience and efficiency to health department clients. Find a list of county health department locations and their contact information online at www.tn.gov/health/health-program-areas/localdepartments.html.

The Tennessee Office of Vital Records is located on the first floor of the Andrew Johnson Tower at 710 James Robertson Parkway in Nashville. Walk-in hours are available Monday, Wednesday and Friday from 8:00am to 4:00pm Central time. The office is open for extended hours each Tuesday and Thursday from 8:00am to 6:00pm Central time. Learn more about the Tennessee Office of Vital Records including how request these records at www.tn.gov/health/healthprogram-areas/vital-records.html
About the Tennessee Department of Health
The mission of the Tennessee Department of Health is to protect, promote and improve the health and prosperity of people in Tennessee. TDH has facilities in all 95 counties and provides direct services for more than one in five Tennesseans annually as well as indirect services for everyone in the state, including emergency response to health threats, licensure of health professionals, regulation of health care facilities and inspection of food service establishments.
Learn more about TDH services and programs at www.tn.gov/health
Sections
News
Topics
Baby Names, Nashville TN, TDH, Tennessee, Tennessee Department of Health