Tennessee Athletics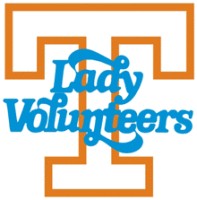 College Station, TX – Danni Williams made three free throws with 7.8 seconds remaining in overtime to put No. 17/16 Texas A&M ahead and help hand No. 6/6 Tennessee its first loss of the season, 79-76, on Thursday night at Reed Arena.

Mercedes Russell recorded 21 points and 10 rebounds to lead the Lady Vols (15-1, 3-1 SEC). The loss marks the first time Tennessee has dropped a game since being eliminated from last year's NCAA tournament on March 20th.

Khaalia Hillsman led the Aggies (14-4, 3-1 SEC) with 22 points on 8-of-9 shooting from the floor and added 11 boards. Williams chipped in 22 of her own while going 3-for-7 from 3-point range. Texas A&M has now won its past two match-ups with the Lady Vols and the last two meetings in College Station, both in overtime.
Jaime Nared added 18 points for the Lady Vols, including four 3-pointers. Rennia Davis and Cheridene Green netted 12 each, and Evina Westbrook put up nine points while dishing out seven assists.

The first quarter was highlighted by inside play, as each team recorded 16 points from inside the paint. Russell led UT with nine points, while Green added six points and four rebounds. Hillsman paced Texas A&M with six points on 3-for-3 shooting as the Aggies held a one-point edge at the end of the quarter.

Tennessee raised its defensive intensity towards the end of the first half, holding the Aggies without a field goal over the last six minutes while going on a 12-2 run. Hillsman remained perfect from the floor, however, going 5-for-5 with 10 points and seven boards for A&M. Russell continued her strong offensive play with six more in the second quarter, and the Lady Vols recorded 10 assists on 16 baskets to take a 36-34 lead into the break.

Nared found her stroke from behind the arc in the third quarter, knocking down three 3-pointers for nine points in the period. After the teams traded baskets for most of the quarter, a 7-0 run by Texas A&M highlighted by two straight field goals from Williams put the Aggies in front, and they carried a three-point lead into the final 10 minutes.

A&M's momentum continued in the early stages of the fourth quarter, as it surged to a seven-point advantage with 6:41 remaining. After being held to no field goals for a three-minute stretch, Green answered for UT with three consecutive baskets to pull the Lady Vols within one. The Aggies went scoreless over the final four minutes of regulation, shooting 0-for-13 from the floor during that span.

With 1:15 on the clock, Nared drove the lane and finished on a layup to tie the score at 70. Both teams missed on open looks over the final moments, but Tennessee was able to draw up one last play with 3.3 seconds. On the ensuing possession, Meme Jackson worked her way open for a 3-point attempt to win the game, but the shot was too strong and the teams took their battle to overtime.

UT carried the defensive effort into the extra period, yielding zero points for the Aggies over the first three minutes. After jumping ahead by four, Tennessee struggled on offense down the stretch, and allowed A&M to tie the game at 74 on a Williams jumper.

The closing stages of overtime were similar to regulation, as each possession proved to be more crucial than the last. With 19 seconds left on the clock, Russell pivoted her way free for an impressive jump hook off the glass that put the Lady Vols ahead by two. After a Texas A&M timeout, Williams was able to gain separation behind the arc, and drew a foul on her go-ahead 3-point attempt.

Following Williams's free throws that put the Aggies on top by one, Tennessee had seven seconds for one final chance. However, a turnover caused by air-tight defensive pressure forced UT to foul Williams again, and the junior guard sank two more at the line to give the Aggies the decisive 79-76 edge with less than a second remaining.
Battle For The Paint
Texas A&M had been out-rebounding opponents by an average of nearly nine rebounds per game. Tennessee hung with the Aggies on the boards, collecting 44 to their 45. Additionally, the Lady Vols outscored A&M in the paint, 44-38.
Balanced Attack
Tennessee had four players score in double figures against TAMU, keeping their streak of having at least three players in double digits perfect thus far this season.
Green Finding Her Groove
Cheridene Green followed up a career-high game against Vanderbilt with a second double-digit effort at TAMU, scoring 12 points while adding five rebounds. Prior to these two games she had only scored 10+ points on two occasions, James Madison (11/15) and Alabama State (12/3).
Overtime Info
Tennessee lost its fourth straight overtime game, but still holds an all-time mark of 30-20 in extra frames. UT is 13-11 all-time in road OT games, falling for the second straight trip to College Station. The Aggies claimed a 76-71 decision the last time these teams met at Reed Arena on February 7th, 2016.
Next Up for Tennessee Women's Basketball
Tennessee will face #9 South Carolina on the road at 12:00pm CT on Sunday, January 14th, 2018. The game will be televised on ESPN2.