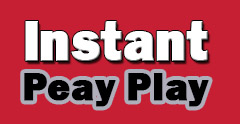 Clarksville, TN – Austin Peay State University's baseball team opens its regular season this coming weekend, February 16th-18th versus Maryland Eastern Shore, at Raymond C. Hand Park looking to prove the pre-season pollsters wrong in their picking the Govs to finish well down in the standings in the Ohio Valley Conference.
The Governors, who finished the 2017 season 28-30 overall and 13-16 in OVC, were picked to finish seventh by the league's head coaches and sports information contacts and well behind league favorite and defending champion Tennessee Tech – who received 15 of the 22 total first-place votes in the pre-season poll.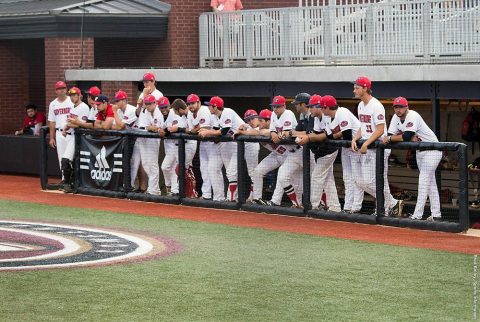 But the Govs, under the direction of third-year head coach Travis Janssen, have a strong nucleus of returnees to go with an arrival of 18 newcomers, some expected to contribute very early-on.
But while the Govs do look for some help from the newcomers, there are 17 letterwinners returning led by sophomore first baseman Parker Phillips – the team's leading returning hitter from 2017, who finished the season batting .328 with 12 home runs, 40 RBI and earning a spot among the OVC's All-Newcomer selections.
Phillips is also among what should be one of the Govs strengths this season, its infield, which also sees the return of David Martinez (catcher), Garrett Giovannelli (second base) and shortstop Garrett Kueber.
Pitching should also be a facet that the Govs can count on this season with seven pitchers returning from last year's team, including Josh Rye, Jacques Pucheu and Michael Costanzo who were all weekend starters for all or most of the conference season.
The bullpen should be anchored by returner Brett Newberg with transfers Greg Leban and Ross Walker adding depth in a pen with 10 fresh faces in it.
The one area where the Govs do have to rebuild so to speak is in the outfield where center fielder Imani Willis is the lone returning full-time starter from 2018 returning.
They do have plans to have Nick Walker take over in right field, but left field could go to as many as three or four players.
So, while the Govs are not without questions at some positions and counting on some new faces in some spots here and there, the Govs should be better than the seventh-place OVC finishers that they are predicted to be in the conference's preseason poll.
First pitch for the Govs home opener on February 16th is scheduled for 3:00pm.