Written by Sgt. Marcus Floyd
101st Combat Aviation Brigade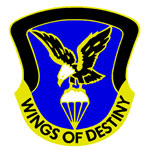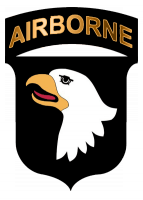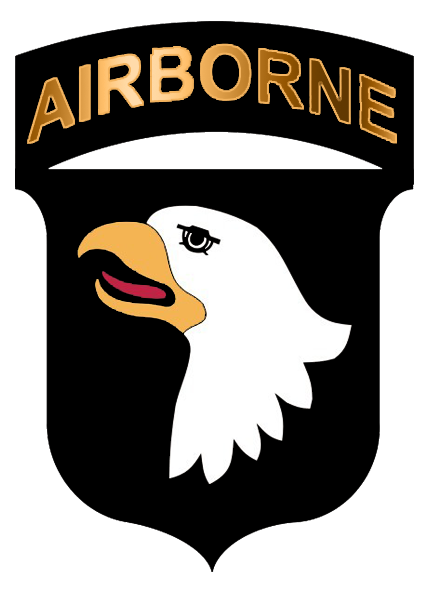 Fort Campbell, KY – When an aircraft lands at a Forward Arming and Refueling Point (FARP), it can be refueled and reloaded with ammunition in a matter of minutes, allowing it to continue with its mission as quickly as possible.
But, FARPs don't operate on their own.
"In logistics we're sometimes the unsung heroes," said Maj. Robin Eskelson the support operations officer for the 101st Combat Aviation Brigade. "We're the ones providing the fuel, the bullets and the clothing and a lot of times we go unnoticed. [The FARP Rodeo] was a time for that to be noticed; to be understood that aircraft don't fly without fuel."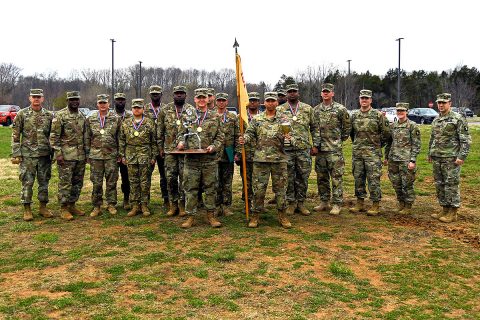 Although, refueling may happen in the background, during the 2nd Annual 101st CAB FARP Rodeo, petroleum supply specialist from across the 101st Airborne Division (Air Assault) were front and center.
During the week of training, petroleum supply specialists worked in and out of the classroom to familiarize themselves with refueling and FARP operations on all of the Army airframes.
"We're trying to get [the Soldiers] more comfortable with doing their job as a petroleum supply specialist, and more proficient with working with aircraft and refueling them," said Sgt. 1st Class Ernie Wilson, a petroleum supply specialist with the 96th Aviation Support Battalion, 101st CAB.
On the final day of training, the Soldiers broke into teams and competed in a timed hands-on assessment on the set-up of a FARP as well as a written proficiency exam.
"It's a great opportunity for our petroleum supply specialist to showcase their technical and tactical competence in a competition environment and to actually build camaraderie, espirit de corps, the spirit of competition and showcase their skills," said Col. Stanley Sliwinski, the 101st Sustainment Brigade commander.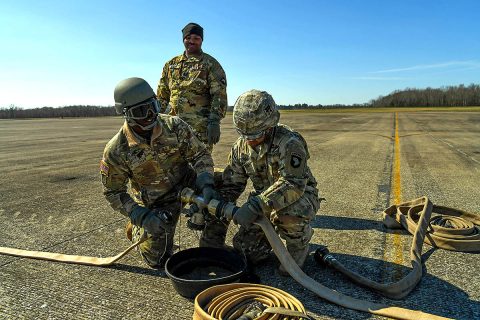 Even though the culminating event of the FARP Rodeo was a competition, the week-long training event was intended to serve a bigger role.
The rodeo gave the brigade, and its Soldiers, an opportunity to look at their own processes and see where they can improve.
"As we were going through some of our certifications for our aircraft, we started to realize that the [military occupation specialty] for [petroleum supply specialist] doesn't delineate between ground and air," said Eskelson. "I realized there's a lot of ground soldiers who fuel vehicles and tanks and never get a chance to fuel aircraft until they get thrust into an aviation unit and it's a different ball game."
During the brigade's first FARP Rodeo, only Soldiers from the 101st CAB competed. This time, the brigade opened the rodeo up to all Soldiers in the 101st Airborne Division (Air Assault).
Out of 114 Soldiers, approximately 40 of them were from the ground units in the division.
"As [petroleum supply specialists] it doesn't matter what type of unit you're in, you've got to be able to operate and perform your craft in all aspects and environments," said Sliwinki. "You never know when you'll get the call and have to run a FARP, so it behooves all of our [petroleum supply specialist] to be proficient and cross trained in all aspects of fueling operations."
Sliwinski said he and the 101st CAB commander, Col. Craig Alia, rotate Soldiers between their two brigades in the hopes that all petroleum supply specialist are familiar with refueling both air and ground vehicles, however, not every Soldiers gets the opportunity to work with both.
For some of the Soldiers from the ground units, it was their first time working with an aviation unit.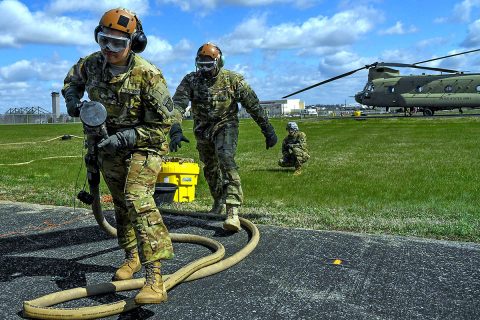 "It's been a really good week, coming out and getting to train hands on with the aviation fueling systems has been nice," said Pfc. Joshua Stevens, a petroleum supply specialist with 1st Battalion, 187th Infantry Regiment, 3rd Brigade Combat Team. "Working with a ground unit we don't get to do it a lot. Seeing it all and getting to grasp it and learn has been a good experience for my team."
After leading his team during the final competition, Stevens and his team won second place in the FARP Rodeo. Although they didn't win, Stevens said this was a great opportunity to learn and bring some experience back to his unit.
"We brought two [motor transport operators] from my unit and that's something they don't get to do so they pretty much learned half on an MOS in these few days and they've become really proficient and hopefully they can take that back to our unit and apply it," he said. "There's been a lot of good learning and teaching going on here."