Eighteen Teachers Chosen To Tell The Stories Of Fallen American Heroes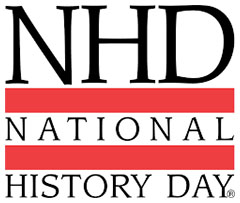 Washington, D.C. – Eighteen middle and high school educators have been selected to participate in Memorializing the Fallen: Honoring those Who Served — a professional development program based on a partnership between National History Day®, the National Cemetery Administration (NCA), and the American Battle Monuments Commission (ABMC).
During this nine month program, teachers learn about those who served during World War I and the Korean War, and their experiences as Veterans after the war.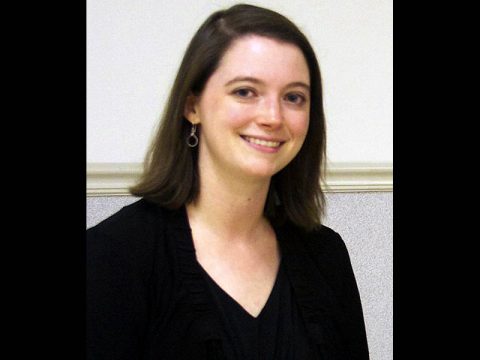 Throughout the program, teachers attend virtual lectures, engage in scholarship on the conflict, and participate in discussions.
Because immersive experiences create richer teaching materials, the group will walk in the footsteps of history as they travel to one of 18 national Veterans' cemeteries, as well as some sites associated with the period in which their Veteran served. This advanced professional development for teachers pays for travel to locations as well as curriculum development materials.
All of these activities support the development of the final products the teachers create: a lesson activity connected to a local cemetery, a fallen hero profile, and a Veteran profile. Teachers will research the life of a fallen hero, an American who died during the conflict and is buried or memorialized at a national, state or tribal Veteran's cemetery or an American military cemetery overseas.
Here is a CMCSS-produced video story about Whitney Joyner's work with the family of a fallen hero who served in the Pacific during World War II.

At the same time, the teachers are developing a lesson activity connecting one element of WWI or the Korean War with a local national, state, or tribal Veteran's cemetery. Activities are designed for use by school or community groups who visit the cemetery. Materials will be created using sources from the NCA, ABMC, the National Archives and Records Administration, and the local community.
The goal for the Memorializing the Fallen program is to invigorate the teaching and learning of WWI and the Korean War in classrooms as we mark the centennial of WWI and the 65th anniversary of the Korean War. All of the resources will be made available for free at NCA's Veterans Legacy Program website in November 2018.The following teachers have been chosen for this competitive program.
Teachers are listed with the school, city and state, and the cemetery they have been assigned.
WWI
Alison Browning
J.P. McCaskey Campus High School
Lancaster, Pennsylvania
Indiantown Gap National Cemetery
Kathy Tucker Carroll
St. John's Episcopal School
Dallas, Texas
Dallas-Fort Worth National Cemetery
Whitney Joyner
Northeast Middle School
Clarksville, Tennessee
Nashville National Cemetery
Amanda Kordeliski
Norman North High School
Norman Oklahoma
Seminole National and Veterans Memorial Cemetery
Jeremy Miller (USMC Veteran)
Cambridge Isanti High School
Cambridge, Minnesota
Fort Snelling National Cemetery
Christina O'Connor
Hingham High School
Hingham, Massachusetts
Massachusetts National Cemetery
Matthew Poth
(USMC Veteran)
Park View High School
Sterling, Virginia
Quantico National Cemetery
Cherie Redelings
Francis Parker School
San Diego, California
Fort Rosecrans National Cemetery
Meghan Thomas
Von Steuben Metropolitan Science Center
Chicago, Illinois
Abraham Lincoln National Cemetery
Korean War
Amy Boehning
Mililani High School,
Mililani, Hawaii
National Memorial Cemetery of the Pacific
Greg Borchardt
Lorena High School
Lorena, Texas
Central Texas State Veterans Cemetery
Amie Dryer
Calvert High School
Prince Frederick, Maryland
Loudon Park National Cemetery
Chris Johnson
Central Bucks High School – East
Doylestown, Pennsylvania
Washington Crossing National Cemetery
Paul Gauthier (U.S. Coast Guard Veteran)
St. Michael the Archangel Catholic School
Cary, North Carolina
Raleigh National Cemetery
Katie Hoerner
Belleville East High School
Belleville, Illinois
Jefferson Barracks National Cemetery, Missouri
Maggie Holtgreive
Ronald Wilson Reagan College Preparatory High School
Milwaukee, Wisconsin
Southern Wisconsin Veterans Memorial Cemetery
Gena Oppenheim
Saint Ann's School
Brooklyn, New York
Cypress Hills National Cemetery
Erica Swenson
Whittier Middle School
Poland, Maine
Togus National Cemetery
About VA National Cemetery Administration
Established in 1974, VA's National Cemetery Administration (NCA) operates 135 national cemeteries and 33 soldiers' lots and monuments sites. More than 4.3 million Americans, including Veterans of every U.S. war and conflict, are buried in VA's national cemeteries. For Veterans not buried in a VA national cemetery, VA provides headstones, markers, or medallions for placement in private cemeteries around the world. More information is at www.cem.va.gov
About ABMC
Established by Congress in 1923, the American Battle Monuments Commission commemorates the service, achievements, and sacrifice of U.S. armed forces. ABMC administers 26 overseas military cemeteries, and 29 memorials, monuments, and markers.
More information is at www.abmc.gov
About National History Day® (NHD)
NHD is a non-profit education organization headquartered in College Park, MD. Established in 1974, NHD promotes an appreciation for historical research among middle and high school students through multiple annual programs. More than half a million students participate in the annual National History Day Contest. These research-based projects are entered into contests at the local and affiliate levels, where the top entries are invited to the National Contest at the University of Maryland at College Park.
NHD provides professional development opportunities and curriculum materials for educators of all levels. NHD is sponsored in part by HISTORY®, Jostens, the National Endowment for the Humanities, the National Park Service, Southwest Airlines, the Joe Weider Foundation, and the WEM 2000 Foundation of the Dorsey & Whitney Foundation.
For more information, visit nhd.org.