Clarksville-Montgomery County continues to have Third Cheapest Gas Prices in Tennessee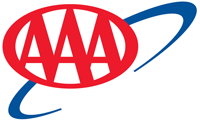 Nashville, TN – Americans are finding some of the most expensive gas prices in years. Sunday's national average of $2.76 per gallon is the highest daily average since July 2015.
Tennessee gas prices set a fresh new 2018 high. Sunday's state average of $2.55 is the highest since September, when prices were recovering from Hurricane Harvey and Hurricane Irma.
The average price in Tennessee is 3 cents more than a week ago and 37 cents more than this time last year.
Tennessee Gas Price Information
The most expensive gas price averages in Tennessee are in Kingsport-Bristol ($2.59), Morristown ($2.58), and Nashville ($2.57)
The least expensive gas price averages in Tennessee are in Chattanooga ($2.48), Memphis ($2.51), Clarksville-Hopkinsville ($2.52)
Tennessee ranks 11th among states with the lowest gas prices
It costs $38.00 to fill an average-sized tank of gasoline in Tennessee
Tennessee motorists pay $6 more for a full tank of gas, compared to this time last year
Summertime Gas Prices (June-August)
2014
2015
2016
2017
National
$3.57
$2.71
$2.23
$2.31
Florida
$3.50
$2.58
$2.19
$2.25
Georgia
$3.48
$2.57
$2.11
$2.18
Tennessee
$3.35
$2.45
$2.03
$2.08
"High oil prices are the main reason gasoline is so expensive right now," said Mark Jenkins, spokesman, AAA – The Auto Club Group. "The price of oil is about 25% more than last year, as what used to be a global supply glut, is now tightening. Now the added expense for oil is making it more expensive to produce gasoline. In addition, gasoline demand is strong and inventories are down, as refineries wrap-up their maintenance season and begin pushing out summer-blend gasoline. So there are currently a number of factors keeping upward pressure on gas prices."
"If we haven't already, gas prices will hit their annual peak within the next couple weeks," Jenkins continued. "However, unforeseen circumstances like escalating geopolitical tensions or a hurricane in the Gulf of Mexico would cause prices to surge. Unfortunately, oil prices could still remain elevated heading into the summer travel season. Which means, travelers will likely find the most expensive summer gas prices in four years."
Oil prices are $15.00/b higher than this time last year
Half the price of gasoline is determined by the price of oil
Oil prices are higher than a year ago due to strong global demand and reduced supply glut
Gas Price Tools for Reporters/Consumers
Highs and Lows of 2018
National: the highest average price for gasoline was $2.76 on April 22nd; the lowest was $2.49 on January 3rd.
Florida: the highest average price was $2.74 on April 20th; the lowest was $2.44 on January 2nd.
Georgia: the highest average price was $ on April 21st; the lowest was $2.35 on January 2nd.
Tennessee: the highest average price was $2.55 on April 22nd; the lowest was $2.26 on January 1st.
Current And Past Price Averages
Regular Unleaded Gasoline
Sunday
Saturday
Week Ago
Month Ago
One Year Ago
Highest Price on Record
National
$2.761
$2.758
$2.711
$2.575
$2.419
$4.114 (7/17/2008)
Florida
$2.739
$2.740
$2.627
$2.531
$2.459
$4.079 (7/17/2008)
Georgia
$2.657
$2.658
$2.638
$2.473
$2.283
$4.164 (9/15/2008)
Tennessee
$2.553
$2.550
$2.517
$2.368
$2.175
$4.118 (9/15/2008)

Click here

to view current gasoline price averages
Gas Price Survey Methodology
AAA updates fuel price averages daily at www.GasPrices.AAA.com. Every day up to 130,000 stations are surveyed based on credit card swipes and direct feeds in cooperation with the Oil Price Information Service (OPIS) and Wright Express for unmatched statistical reliability. All average retail prices in this report are for a gallon of regular, unleaded gasoline.
About The Auto Club Group
The Auto Club Group (ACG) is the second largest AAA club in North America. ACG and its affiliates provide membership, insurance, financial services and travel offerings to over 9.5 million members across eleven states and two U.S. territories including Florida, Georgia, Iowa, Michigan, Nebraska, North Dakota, Tennessee, Wisconsin, Puerto Rico and the U.S. Virgin Islands; most of Illinois and Minnesota; and a portion of Indiana.
ACG belongs to the national AAA federation with more than 58 million members in the United States and Canada and whose mission includes protecting and advancing freedom of mobility and improving traffic safety.
Motorists can map a route, identify gas prices, find discounts, book a hotel, and access AAA roadside assistance with the AAA Mobile app for iPhone, iPad and Android. Learn more at AAA.com/mobile. AAA clubs can be visited on the Internet at AAA.com.