Clarksville Parks and Recreation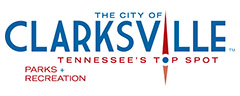 Clarksville, TN – Clarksville Parks and Recreation reopened Bel-Aire Park, a neighborhood green space on Marie Drive off of Peachers Mill Road, Thursday with new and improved playground equipment.
"When I became Mayor, one thing that was very important to me, was ensuring we had recreational opportunities, parks and other amenities for all children to enjoy," Clarksville Mayor Kim McMillan said.
"This was one of the parks that had been here quite a while, with heavy usage, but it wasn't up to par, so we set out to change that," Mayor McMillan stated.
"The park's new playground equipment meets Americans with Disabilities Act guidelines," said Jennifer Letourneau, Clarksville Parks and Recreation Director.
"The playground was originally built in 1994, and over the years, it's received repairs and fresh coats of paint, but it was time for an equipment upgrade," Letourneau said. "We have a lot of children who enjoy this park every day and this provides a community play experience for all to enjoy regardless of their ability."
More than 50 children in the summer youth program at Kleeman Community Center had the opportunity to be the first on the new equipment after a ribbon cutting ceremony Thursday morning.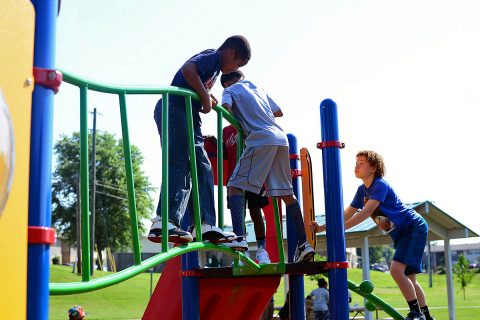 Construction of the new playground took about three days, with staff from the Parks and Recreation Department working until 10:00pm several nights to ensure it was completed as quickly as possible, Letourneau said.
Additional details about Clarksville parks, events and activities are available at www.cityofclarksville.com or call 931.645.7476.
About the Clarksville Parks and Recreation Department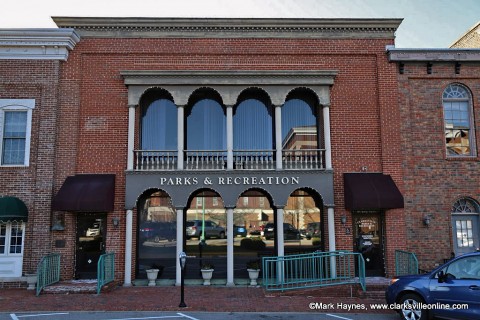 The mission of the Clarksville Parks and Recreation Department is to provide a variety of positive recreational experiences to enhance life values for individuals, families, and our diverse culture.
The Clarksville Parks and Recreation Department offers a wide variety of recreational facilities and activities for all ages, maintains more than 700 acres of parks and facilities, provides 22 park facilities that offer a variety of amenities, including playgrounds, picnic areas, walking trails and pavilions or picnic shelters and maintains three community centers with year-round programming for youth, adults and seniors, as well as four public swimming pools
The Clarksville Parks and Recreation Department is located at 102 Public Square, Clarksville.
To learn more call 931.645.7476.