Clarksville Downtown Market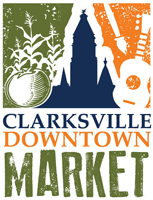 Clarksville, TN – The Clarksville Downtown Market is in the running to receive national recognition from American Farmland Trust, a national nonprofit dedicated to saving farmland for the next generation. Shoppers are encouraged to visit the market from 8:00am to 1:00pm, Saturdays on Public Square and then endorse the market by visiting the information booth or by visiting markets.farmland.org.
What you put on your fork matters. That's the message behind American Farmland Trust's seventh annual Farmers Market Celebration. The celebration calls on shoppers to help identify the best of America's farmers markets. The summer-long event launched June 21st, 2018.
"The Celebration encourages market customers, family farmers, community activists – anyone who believes they've got the best farmers market in the country – to endorse their market in four special areas: Focus on Farmers, Healthy Food for All, Pillar of the Community, and Champion for the Environment," said Susan Sink, Vice President of Development and External Relations.
Channel Lemon, Clarksville Downtown Market Manager, encouraged market goers to show their support for the market and for the farmers and artisans who make it possible.
"Help the Clarksville Downtown Market receive national attention by endorsing your local farmer's market and showing your support of the local farmers and vendors," Lemon said. "The Clarksville Downtown Market has been ranked No. 1 in Tennessee for eight years in a row – show your support to keep it at No. 1."
Shoppers are encouraged to use Instagram and join the local food community in saving farmland with their forks, as part of AFT's "#OnMyFork" social media campaign. Supporters are encouraged to post pictures or videos of their farmers market to Instagram using the hashtag #OnMyFork.
"While farmers markets have been growing in popularity, keeping family farmers on farmland remains a nationwide challenge," Sink says. "Many family farmers are struggling to stay financially afloat and face daily pressure from development to sell their land. Farmers markets provide a wonderful opportunity for family farmers to sell directly to consumers and to help make a living on their land."
To learn more and participate, visit markets.farmland.org. The Celebration will run during the summer season and end September 22nd, 2018.
About the Clarksville Downtown Market
The Clarksville Downtown Market is a weekly open-air market featuring farmers and artisans who offer locally grown fresh produce, food items, and handcrafted products. The Market strives to provide an opportunity for customers to connect with local businesses, while enhancing the quality of life in our community.
Enjoy live music, meet the Market mascot, "Corny the Cob," and experience special events on select market days.
About the Clarksville Parks and Recreation Department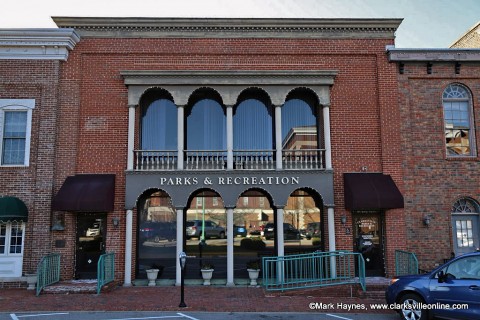 The mission of the Clarksville Parks and Recreation Department is to provide a variety of positive recreational experiences to enhance life values for individuals, families, and our diverse culture.
The Clarksville Parks and Recreation Department offers a wide variety of recreational facilities and activities for all ages, maintains more than 700 acres of parks and facilities, provides 22 park facilities that offer a variety of amenities, including playgrounds, picnic areas, walking trails and pavilions or picnic shelters and maintains three community centers with year-round programming for youth, adults and seniors, as well as four public swimming pools
The Clarksville Parks and Recreation Department is located at 102 Public Square, Clarksville.
To learn more call 931.645.7476.