Written by Sgt. Steven Lopez
40th Public Affairs Detachment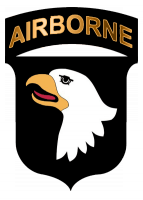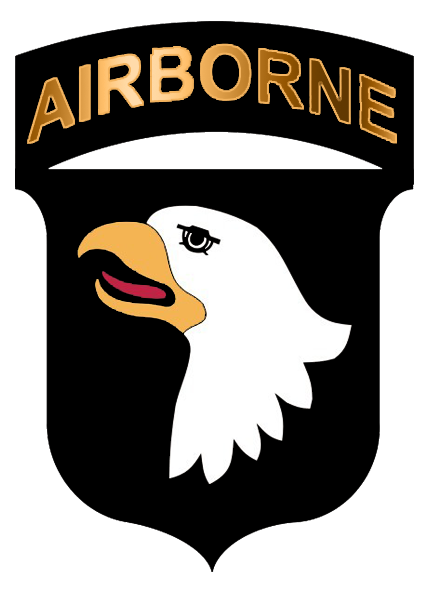 Fort Campbell, KY – Sgt. 1st Class Timothy Chad Abrams is a wheeled vehicle mechanic assigned to Headquarters Support Company, Headquarters and Headquarters Battalion, 101st Airborne Division and Abingdon, VA native.
Before graduating high school, Abrams first visited his local recruiting station with his grandfather, who served in the Air Force for eight years. After a talk with his grandfather he decided to visit the Army recruiting station where he signed the dotted line. Abrams father also served with the Army for four years.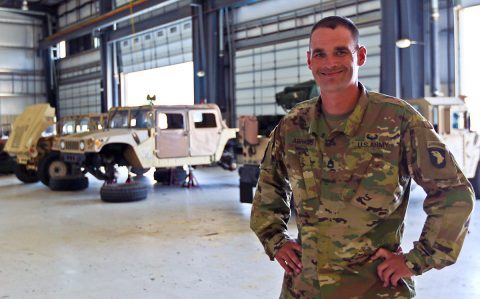 Abrams said his favorite thing about the Army is being an NCO and taking care of Soldiers. He loves the challenges that come up in Soldiers lives and being able to take care of that and erase it so that they can concentrate on their mission and their immediate family.
"When I came in as a Soldier I looking up to NCOs as big brothers and big sisters, they walked the walk and talked the talk and took care of Soldiers, so I couldn't wait to become one," said Abrams. "Unfortunately, I got out because I didn't know what I wanted in life at the time, came back in and got promoted."
Abrams has learned along this journey to be versatile and learning different skills has helped him adapt to the people he interacts with.
Abrams said some of the opportunities he has enjoyed while serving is learning that it takes different types of leadership to lead Soldiers.
"I've been to different communication skill classes so it's easier to understand where people are coming from and how they react to certain things."
Abrams enjoys spending family time with his wife and two kids, fishing, hunting and mudding. Some of his future goals consists of retiring from the military, becoming a contractor overseas and following his wife, who also serves in the Army, wherever she gets stationed to support her.