Tennessee National Guard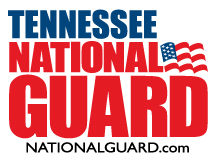 Nashville, TN – Tennessee National Guard Major General Jeff Holmes has been tapped as the next Deputy Commanding General, First U.S. Army headquartered in Rock Island Arsenal, Illinois. He is currently assigned as the Deputy Adjutant General, Tennessee National Guard.
The First Army is the oldest and longest established field army of the United States Army activated in France in 1918. In World War II First Army's troops were the first to land on Omaha and Utah beaches in Normandy.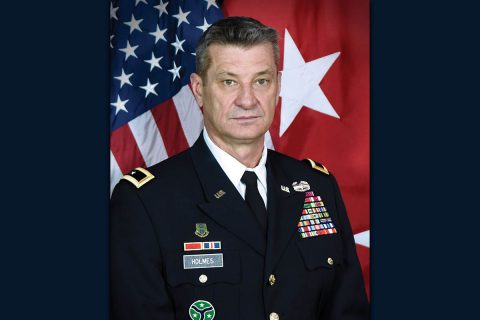 In 1973, First Army's mission transitioned to improving the readiness of the Reserve Components and now includes the training, readiness oversight, and mobilization for all U.S. Army Reserve and Army National Guard units within the continental United States and two U.S. territories.
Holmes will be responsible to assist the Commanding General with the training and readiness of all Army National Guard and Army Reserve units. An official assumption of responsibility ceremony will occur in mid-July.
"The Tennessee National Guard is proud to see one of our own selected for such a prestigious assignment", said Maj. Gen. Max Haston, Tennessee's Adjutant General. "Jeff is without a doubt one of the most balanced leaders in our Army today. His command leadership experience at multiple levels in combat while forging a private career as an accomplished architect and ultimately founding his own company, establishes him as the epitome of the Citizen Soldier."
Maj. Gen. Holmes has deployed twice in support of Operation Iraqi Freedom, first as the Commander of the 3rd Squadron, 278th Armored Cavalry Regiment and second as the Regimental Commander. He holds a Bachelor of Architecture from the University of Tennessee in Knoxville and a Master of Strategic Studies from the United States Army War College in Carlisle, PA. He is a registered architect, founder of J Holmes Architecture and resident, with his wife Rhonda, of Lascassas.
More information about the Tennessee Military Department and the Tennessee National Guard can be found at https://www.tn.gov/military.html.