Tennessee Department of Health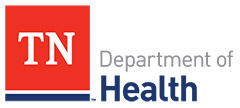 Nashville, TN – The Tennessee Department of Health says support can make all the difference for those trying to quit smoking, and Tennesseans trying to move toward a life without tobacco products are not alone.
The Tennessee Tobacco QuitLine, 1.800.QUIT.NOW offers free assistance, resources and counseling to help smokers transition to a smoke-free life.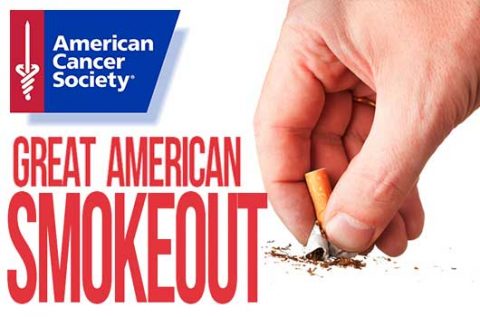 The Tennessee Department of Health urges Tennesseans who want to quit smoking to start their journey during the Great American Smokeout November 15th. 2018.
"We're absolutely committed to helping smokers and other nicotine users who want to quit, and the data show most do want to quit," said TDH Commissioner John Dreyzehner, MD, MPH. "Tobacco and nicotine are a very hard habit to break, but they don't make you happy in the long run. They make you poorer, sicker and unhappy. The Smokeout is the perfect day to take a step toward triumph over nicotine addiction and a happier, healthier life."
Great American Smokeout
The annual Great American Smokeout draws awareness to the health benefits of quitting tobacco and the tools available to help smokers quit. In Tennessee, the need is urgent, with the state's smoking rate at a hefty 22 percent, considerably higher than the national average of 17 percent.
About 40 million Americans, including 1.5 million Tennesseans, smoke cigarettes according to the American Cancer Society. Tobacco use remains the single largest preventable cause of disease and premature death in the world. Tennessee ranks 43rd in the nation for both smoking and premature deaths.
Tennessee Tobacco QuitLine
Quitting smoking has immediate and long-term benefits at any age, and getting help through counseling can double or triple the chances of quitting successfully. The QuitLine's trained quit counselors prepare and guide tobacco users throughout the quitting process, developing a personalized quit plan with one-on-one, ongoing support. Callers get free access to materials and interactive tools to recognize their unique triggers and cravings along with resources that have proven successful in a quitter's journey toward becoming tobacco-free.
"Our phone lines are open and we have quit counselors ready to assist with personal plans and free QuitKits available for any caller," said TDH Assistant Commissioner for Family Health and Wellness Morgan McDonald, MD. "If you are even considering quitting smoking, we encourage you to make the call for your own health and the health of the family and friends around you."
The call, assistance and an individual QuitKit are provided to all participants at no cost and all QuitLine program services are confidential. The Tennessee Tobacco QuitLine, 1.800.QUIT.NOW (1.800.784.8669) is available seven days a week in English and Spanish. A language line is available to accommodate other callers to the QuitLine. Tennessee Tobacco QuitLine hours are Monday – Friday 7:00am to 10:00pm CST, Saturday 8:00am – 5:00pm CST and Sunday 10:00am – 4:00pm cST. Enrollment can also be completed online at www.tnQuitLine.org.
Learn more about the Great American Smokeout at www.cancer.org/healthy/stay-away-from-tobacco/great-american-smokeout.html.
About the Tennessee Department of Health
The mission of the Tennessee Department of Health is to protect, promote and improve the health and prosperity of people in Tennessee. TDH has facilities in all 95 counties and provides direct services for more than one in five Tennesseans annually as well as indirect services for everyone in the state, including emergency response to health threats, licensure of health professionals, regulation of health care facilities and inspection of food service establishments.
Learn more about TDH services and programs at www.tn.gov/health.