Tennessee (17-9 | 6-7 SEC) vs. #13 South Carolina (19-7 | 11-2 SEC)
Sunday, February 24th, 2019 | 3:02pm CT
Knoxville, TN | Thompson-Boling Arena | TV: ESPN2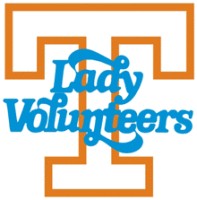 Knoxville, TN – After difficult back-to-back games on the road, things don't get any easier. Tennessee (17-9, 6-7 SEC) returns home to host No. 13/13 South Carolina (19-7, 11-2 SEC) Sunday at Thompson-Boling Arena. Tip-off is slated for 3:02pm CT on The Summitt in a contest that is being televised by ESPN2.
Including this match-up, the Lady Vols have three contests remaining during the regular season. The next two are at home (No. 13/13 South Carolina, Vanderbilt) and the last one is away (Ole Miss).
The Lady Vols enter this contest having won two of their past three games and five of their last seven, including victories over LSU, Florida, Vanderbilt, Auburn and RV/RV Missouri.
The losses were at No. 6/6 Mississippi State on February 10th and No. 21/22 Texas A&M on February 21st.
Tennessee comes into Sunday's match-up on the heels of a 79-62 setback at Texas A&M. The No. 21/22 Aggies broke open a close game with a 27-12 blitz in the third quarter.
South Carolina also enters with a loss in its rearview mirror, falling at home to No. 16/17 Kentucky Thursday night, 65-57. The Gamecocks have lost seven times, and six of those came against ranked teams, including five vs. top-10 squads.
Tennessee holds a 50-7 all-time record in this series and has won three of the past four vs. USC, giving a Holly Warlick a 5-4 record vs. Dawn Staley's program.
Sunday's contest is a return to Rocky Top for Gamecocks guard Te'a Cooper and assistant coach Jolette Law. Cooper was at UT from 2015-17 before making the move to South Carolina. She was SEC All-Freshman in 2015-16 and sat out 2016-17 with a knee injury. Law, meanwhile, was an assistant coach at Tennessee from 2012-17 before moving over to USC.
Broadcast Information
Paul Sunderland (play-by-play) and LVFL Kara Lawson (analyst) will have the call for the ESPN2 broadcast.
Mickey Dearstone is behind the microphone for IMG College/Lady Vol Network radio/online broadcasts for the 20th season. A link to the live audio stream can be found on each game's Hoops Central page or the Lady Vol schedule on UTSports.com.
Air time for games on the Lady Vol Radio Network generally occurs 30 minutes prior to tip-off.
For UT home games, the Lady Vol Network has a low-power transmitter that makes the game available on the radio at 99.3 FM.
Promotions
It's Fan Appreciation Day, and we're celebrating incredible Lady Vol fans all game long.
Stop by the Fan HQ table at Section 129 on the way into the game to enter to win prizes & to receive a World's Best Fan mug. One per person while supplies last.
Enjoy the pregame Kids' Corner at Gate F. It opens one hour prior to tip-off. The fun includes free face painting, the Big Orange prize wheel, visits from Smokey X and cheerleaders, thank you letters to the team and a balloon twister!
Halftime performance by Snap Boogie.
Kids 12 & younger can shoot a layup on the court after the game.
Kids 12 & younger also may pick up a wristband at the Fan HQ table on the concourse to participate in the pregame high-five tunnel. Wristbands are limited. To purchase discounted group tickets and reserve wristbands for your team, call 865.946.7000.
Help us Spark the Summitt during introductions at the game! Download our new free light-up app, courtesy of Coca-Cola. Once downloaded, simply open your Hoops Hype app when the lights go out, and let your phone do the rest.
Tickets available for as low as $15.00 at AllVols.com.
Free parking & shuttle service is available from UT's Ag Campus. Shuttles begin two hours prior to tip.
Tennessee Lady Vols – South Carolina Series Notes
UT enters Friday's contest with a 50-7 advantage in the series, including 22-2 in Knoxville, 21-2 in Columbia and 7-3 at neutral sites.
Tennessee has won three of the past four meetings with South Carolina, including wins in Columbia and Knoxville last season. UT lost to the Gamecocks in the 2018 SEC Tourney.
Holly Warlick is 5-4 vs. Dawn Staley and the Gamecocks since taking over as head coach at UT in 2012-13.
Tennessee is 5-3 vs. USC during the postseason and is 1-0 in overtime, taking a 79-73 extra-frame decision over the Gamecocks in the Palmetto State on February 15th, 1996. UT is 3-2 vs. USC in the SEC Tourney.
Since 2010, UT and USC each have won four SEC regular-season titles, with UT winning or sharing in 2010, 2011, 2013 and 2015 and USC doing so in 2014, 2015, 2016 and 2017.
After defeating South Carolina, the regular season SEC champs at 14-2, the 13-3 Lady Vols went on to claim the 2014 SEC Tournament title in Duluth, GA.
Warlick picked up the first SEC victory of her head coaching career in Columbia on January 3rd, 2013, as her #12/13 Lady Vols went into Colonial Life Arena and took down #18/15 USC, 73-53.
Tennessee lost to South Carolina, 64-60, on February 2nd, 2012, in Knoxville, but rebounded to defeat USC in the 2012 SEC Tournament semifinals in Nashville, 74-58, en route to its 16th SEC postseason championship.
About the Tennessee Lady Vols
Tennessee has turned the tables after a rough start to the league schedule, winning five of its last seven games to go from 1-5 in the league to 6-7 entering the South Carolina game.
After bursting to an 8-0 record and standing 12-1 after opening SEC play with a win at Auburn, a youthful Lady Vols team (7 of 10 active players are freshmen and sophomores) went through some harsh growing pains, losing six straight games from January 6th to January 24th.
Losing four of the games by a combined nine points, UT dropped five consecutive league tilts before bouncing back with wins vs. LSU, Florida and Vandy, a loss at Mississippi State and wins over Auburn and Missouri.
Keep in mind that UT not only lost All-SEC players Mercedes Russell and Jaime Nared from a year ago, they lost the SEC's 2018 6th Woman of the Year in 5-7 guard Anastasia Hayes, who was dismissed from the team due to a rules violation, and 6-3 graduate transfer Lou Brown, who started 71 games at Washington State and was expected to play a key role for UT this season before being sidelined by a torn ACL.
UT features four players scoring in double figures, including two sophomores and a freshman.
Sophomores Evina Westbrook (15.8) and Rennia Davis (14.6) lead the way in scoring average, followed by senior Meme Jackson (10.8) and freshman Zaay Green (10.7).
After seeing Davis mired in a four-game slump, she has reemerged as a go-to player, firing in 24, 19, 17, 29, 15, 16 and 10 points in the past seven games to average 18.6 ppg. during that span.
UT out-rebounded Texas A&M 44 to 41 and is averaging 45.0 rpg. in SEC play while holding opponents to an average of 34.6 rpg. UT now has outworked 22 of 26 opponents on the glass this season, including 12 of 13 in SEC play.
Cheridene Green snagged a game-high 12 rebounds while scoring 11 points vs. A&M to post her eighth career double-double and sixth of the season. She has recorded 10+ rebounds in eight of 13 SEC games.
Evina Westbrook had five assists against the Aggies, moving her total of games with 5+ assists to 17 on the season.
About the South Carolina Gamecocks
South Carolina returned four starters and eight total letterwinners from a year ago.
Senior forward Alexis Jennings (10.9 ppg.) and junior guard Tyasha Harris (10.2 ppg.) are the top two returnees.
Guard Te'a Cooper, a transfer from Tennessee who sat out last season, leads USC in scoring at 12.2 ppg.
USC finished 29-7 overall and 12-4 in the SEC for a tie for fourth place in 2017-18.
The Gamecocks lost in the NCAA Elite Eight.
A'ja Wilson (22.6 ppg., 11.8 rpg.) was the SEC and consensus National Player of the Year. She was the first pick in the 2018 WNBA Draft by Las Vegas and is teammates with 2018 UT graduate Jaime Nared.
South Carolina's Last Game
No. 13/13 South Carolina suffered a 65-57 loss to No. 16/17 Kentucky Thursday night at Colonial Life Arena. The Gamecocks (19-7, 11-2 SEC) shot just 34.6 percent from the field and committed 21 turnovers in their first SEC loss since January 17th.
Senior forward Alexis Jennings narrowly missed a double-double with 12 points and nine rebounds in her 34 minutes on the court.
While the teams tied with 34 rebounds each, Kentucky won the battle of the boards in the fourth quarter 13-6, including four-straight one-and-done USC possessions during a key 13-3 run early in the period.
Last Time Tennessee Lady Vols Played South Carolina
No. 12 Tennessee erased a 16-point first-half deficit and closed within three in the third quarter but couldn't overcome No. 8 South Carolina, falling 73-62 in the quarterfinals of the SEC Tournament at Bridgestone Arena on March 2nd, 2018.
Freshman Anastasia Hayes led Tennessee (24-7) in scoring, tying her career high of 17 points. Senior Jaime Nared posted a double-double for Tennessee with 15 points and 13 rebounds, playing her ninth 40-minute game of the season.
A'ja Wilson led South Carolina (24-6) with 24 points and 12 rebounds. Alexis Jennings added a double-double, logging 19 points and 12 rebounds.
Last Time In Knoxville
No. 15/14 Tennessee closed out the regular season on February 25th, 2018, with a 65-46 victory over No. 7/6 South Carolina.
After a senior day ceremony that celebrated their careers in the orange and white, Mercedes Russell, Jaime Nared and Kortney Dunbar helped lead the Lady Vols (23-6, 11-5 SEC) to their third consecutive win against the Gamecocks (23-6, 12-4 SEC).
Russell recorded a 16-point, 12-rebound double-double, while Rennia Davis added 18 points and 10 boards for UT. Mikiah Herbert Harrigan led South Carolina with 17 points on 7-of-14 shooting.
After a slow start on the offensive end, Tennessee opened the second half with a 14-0 run and grabbed all momentum. The Lady Vols overcame a 10-point second quarter deficit, which was their largest comeback in any win in 2017-18.
Last Time Out For Tennessee Lady Vols
Tennessee outscored No. 21/22 Texas A&M 20-17 in the fourth quarter, but it wasn't enough to overcome an Aggies team that scored 27 points on nearly 70-percent shooting in the third quarter to send the Lady Vols to a 79-62 setback in Reed Arena.
UT (17-9, 6-7 SEC) was led in scoring by sophomore guard Evina Westbrook who had 17 points and five assists. Senior forward Cheridene Green posted a double-double with 11 points and 12 rebounds, and Rennia Davis also managed double digits, finishing the evening with 10 points.
Kayla Wells was the high scorer for Texas A&M (20-6, 9-4 SEC) with 29 points. Chennedy Carter was close behind with 28 points, while Shambria Washington had 11.
Coming Up For Tennessee Lady Vols
The Tennessee Lady Vols is back at home for its final regular season home game, as UT hosts Vanderbilt on Thursday at 7:00pm (SEC Network) in the Senior Night game for Cheridene Green and Meme Jackson.