Written by Maria McClure
Fort Campbell Public Affairs Office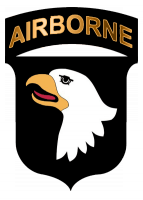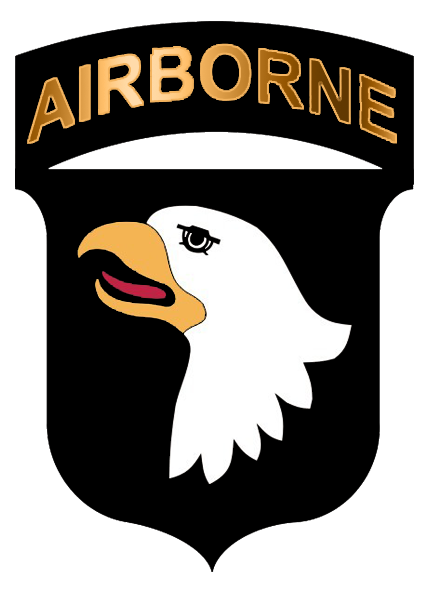 Fort Campbell, KY – During a recent traffic survey, the Installation Provost Marshal Office found that approximately 85.39 percent of drivers on Fort Campbell are wearing seat belts while operating a privately-owned vehicle.
As of 2017 – the latest numbers available – the national average of seat belt usage is 89.7 percent, the National Highway Safety Administration reports. In the Commonwealth of Kentucky the average is 86.8 percent and in the state of Tennessee the seat belt usage average is 88.5 percent.
"Wearing a seat belt is the No. 1 lifesaving measure that you can take when driving a vehicle," said Lt. Nicholas Pietila, traffic supervisor for the PMO's Traffic Management and Collision Investigations section.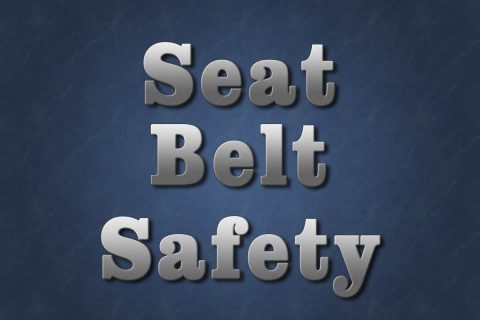 The National Highway Safety Administration reports, "seat belts reduce the risk of fatal injury to front-seat passenger car occupants by 45 percent and the risk of injury by 50 percent. For light truck occupants, seat belts reduce the risk of fatal injury by 60 percent and injury by 65 percent."
To reinforce the role seat belts play in saving lives, the PMO's Traffic Management and Collision Investigations section began a public safety campaign – S.A.F.E. Fort Campbell. S.A.F.E. is an acronym that stands for "seat belts are for everybody."
"We are fortunate on post that we have not had a fatality in some time. However, in the last year and a half we had some that were close," Pietila said. "It really does not matter how fast you are going, it really does not take that much speed. If you have two opposing forces that are both traveling at 25 mph, you are looking at 50 mph of kinetic energy."
In a wreck, the driver or passenger not wearing seat belts, even at a slow speed, can be thrown around the inside of the vehicle or projected out through the windshield.
"Things that were in motion remain in motion because they were not restrained [by seat belts] in the vehicle," Pietila said.
Through the education phase of the public safety campaign, continuing through March 24th, he hopes to change driver behavior.
"I want this to modify driver behavior on post, because I think that leads to modifying behavior off post," Pietila said. "This is all about spreading traffic safety and saving lives."
Once the education phase is completed, zero tolerance enforcement will begin and continue through April 14th.
"We are going to do a major enforcement piece," Pietila said. "If you are not wearing your seat belt you will get a ticket. I want people to know when they come on post or move anywhere on post in their vehicles and they are not wearing seat belts, the likelihood of getting a ticket is high."
He is happy to dispel the notion that Fort Campbell traffic officers have to meet a certain quota of administered traffic citations. The fines paid for a traffic ticket go to the Federal Crime Victim Fund.
"So we are doing this strictly to modify driver behavior, that is the only benefit we get out of writing a ticket," Pietila said. "If drivers modify their behavior without us having to write tickets, that is what we call a good day and we can move on to the next focus. Studies have shown that citations do change driver behavior. This is all about safety."
The Fort Campbell safety campaign mirrors that of Tennessee's S.A.F.E. campaign, as well as a continual nationwide effort, to instill in the American public that buckling up is one of the safest choices a driver and passengers can make.
Survey Results
The survey was conducted at 25 on-post locations that were not direct thoroughfares from the gates, and included only personally-owned vehicles. Three times a day, at the same time for five days, Fort Campbell Police observed traffic at those locations at 60-minute intervals to determine an average of seat belt usage on post.
"We observed a total of 10,180 vehicles," Pietila said. "Of the 10,180, there were 1,236 vehicles, or 12.14 percent, that we were unable to determine if the driver was wearing a seat belt."
For the majority of those vehicles, excessively dark tint obstructed the traffic officer's view, he said.
Of the 8,944 vehicles where seat belt usage was visible, traffic officers determined 7,638 drivers were using a seat belt.
"So 85.39 percent of drivers counted were properly using a seat belt," Pietila said. "The survey determined that 15 out of 100 drivers are not wearing their seat belts on Fort Campbell."
Additionally, 746 passengers were observed during the survey period and of those, 616 or 82.57 percent were wearing a seat belt.
Those numbers, he said, are unacceptable.
"It takes more work to get out of wearing a seat belt than it is to just wear it, which boggles my mind – it truly does," Pietila said. "Fort Campbell is home to a disciplined workforce, which should be evident all the time. Using seat belts to protect themselves and their passengers from potential harm should be second nature."
Some drivers also were observed wearing seat belts improperly – either the shoulder belt was behind their backs or under their arms. Improperly wearing a seat belt will result in the same fine as not wearing the restraint.
"The number of people whose seat belt went across their arms, between their elbows and shoulders was surprising to me," Pietila said. "Although these drivers were wearing their seat belts, they were worn improperly."
The National Highway Safety Administration offers the following guidelines for proper seat belt usage.
More information can be found at www.nhtsa.gov/risky-driving/seat-belts
The lap belt and shoulder belt must be secured across the pelvis and rib cage, these areas of the body are able to withstand crash forces better than other parts of the body.
Ensure the shoulder belt comes across the middle of your chest and away from your neck.
Ensure the lap belt rests across your hips, and not your stomach.
Never put the shoulder belt behind your back or under your arm.
Before purchasing a new car, check the seat belt to ensure it is a good fit for you.
Although not part of the official survey record, traffic officers also observed drivers using a mobile device while driving equal to or greater than the number of drivers not wearing seat belts, he said.
"And more times than not, both violations were observed concurrently," Pietila said.