Montgomery County Sheriff's Office (MCSO)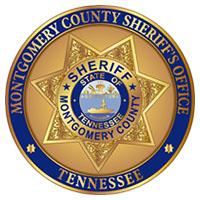 Clarksville, TN – Montgomery County Sheriff John Fuson will be holding two Informational Sessions concerning the Master Plan of the Montgomery County Public Safety Training Complex located in the Dotsonville Community.
The intent of these meetings is to share the overall Master Plan for the site with the public. These plans include facilities on the property for Montgomery County Fire, EMS, EMA, and a firearms training range for the Sheriff's Office, which is a part of the Fiscal Year 2020 Capital Projects Budget.
Sheriff Fuson and members of the MCSO training staff along with the civil engineer, architect, and consultant on the range project will be available to answer questions.
The architectural renderings, site boundary maps, and the plans for the firearms training range will be available for the public to view.
The meetings will take place at the property, which is located at 2275 Dotsonville Road.
Tuesday, April 30th from 4:00pm-6:00pm.
Saturday, May 4th from 10:00am- 12:00pm.