Tennessee Titans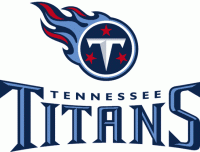 Nashville, TN – This will be Jon Robinson's fourth draft to lead as Titans general manager.
He was named to the post on January 14th, 2016, and in 2017, controlling owner Amy Adams Strunk added executive vice president to his title.
Robinson selected 23 total players in his first three drafts in Tennessee, and 15 of those picks remain with the club. During the same time period, he has engineered 15 trades and made eight waiver claims (through April 15th, 2019).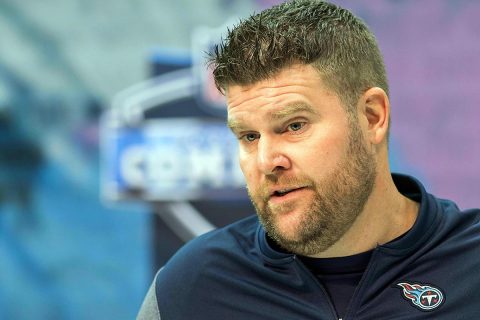 The 2018 draft class was comprised of only four players. However, three of those players were key contributors as rookies.
First-round pick Rashaan Evans (22nd overall) played in 15 games with seven starts at inside linebacker, totaling 63 tackles.
Second-round outside linebacker Harold Landry III also played in 15 games (three starts), posting 4.5 sacks, while fifth-round defensive back Dane Cruikshank became one of the team's leading special teams players in 12 contests.
In 2017, Robinson made a total of nine draft picks, and six of them are still with the team. The group accumulated 76 combined games and 42 starts as rookies and 90 games with 56 starts in 2018.
Wide receiver Corey Davis was chosen with the fifth-overall choice in 2017. In his second season, he led the Titans in receiving with 65 catches for 891 yards and four touchdowns.
Cornerback Adoree' Jackson, the Titans' second first-round choice in 2017 (18th overall), started every game and ranked second in the NFL in total snaps in 2017 (1,260). In his second campaign, he posted two interceptions and was a key cog in the NFL's sixth-ranked pass defense.
From the same draft class as Davis and Jackson, the Titans also received significant contributions in 2017 and 2018 from third-round wide receiver Taywan Taylor, third-round tight end Jonnu Smith and fifth-round linebacker Jayon Brown.
In 2016, Robinson finished his first draft process with 10 picks after having his hands on 17 total selections at one time or another due to trades.
All 10 members of the draft class appeared in at least one game for the team, and six of them are on the current roster.
Two members of the 2016 draft class have already earned Associated Press first-team All-Pro honors: first-round right tackle Jack Conklin as a rookie and third-round safety Kevin Byard in his second campaign. Byard, who led the NFL in 2017 with 10 takeaways (eight interceptions and two fumble recoveries) also was named to the Pro Bowl in 2017.
Derrick Henry, a second-rounder in 2016, led the Titans in rushing in both 2017 (744 yards) and 2018 (1,059 yards). He set the franchise records for most scrimmage yards in a playoff game (191 at Kansas City on January 6th, 2018) and most rushing yards in a game (238 vs. Jacksonville on December 6th, 2018).