Clarksville, TN – On Friday, June 7th, 2019 during its summer meeting, the Austin Peay State University (APSU) Board of Trustees approved a 2.26 percent tuition increase for the 2019-2020 academic year.
The vote came after the Tennessee Higher Education Commission (THEC) recommended a maximum 2.5 percent increase for tuition and mandatory fees for Tennessee's public higher education institutions.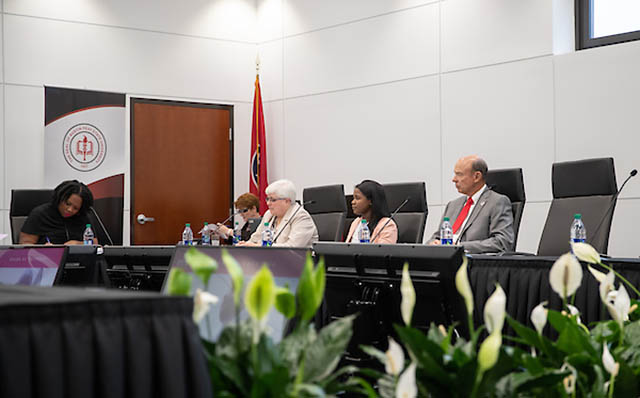 Under the new rate, Austin Peay's undergraduate students taking up to 12 credit hours will see their tuition go from $274.00 per hour to $280.00 per hour. Any credit hours over 12 will increase from $52.00 per hour to $54.00 per hour.
During Friday's meeting, the board also approved submitting a $60 million capital outlay request to THEC for a new health professions building. According to the board's materials, the health professions building would "meet the demands of growing academic programs in nursing, psychological sciences and counseling, allied health sciences, social work, and health and human performance."
Montgomery County's proposed multipurpose event center, slated for Downtown Clarksville, was also discussed during the meeting. Trustees agreed to engage in talks with the county to lease space at the facility for the men and women's basketball teams. That space would include coaches offices, locker rooms, practice facilities and game-day facilities.
The University would use the center for 40 events, covering all men and women's basketball regular season games and potentially other events, such as major volleyball games.
The APSU Board of Trustees will host its next meeting this September.
To view an archived video of the summer meeting, which should be available soon, or for more information on agenda items, visit www.apsu.edu/president/board-of-trustees