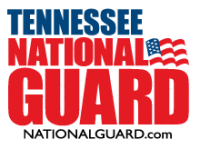 Nashville, TN – On Wednesday, July 17th, 2019, over 100 National Guard Soldiers from Tullahoma's 1-230th Assault Helicopter Battalion returned to Smyrna after an 11-month deployment to Kosovo.
The Soldiers of the 1-230th comprised the bulk of Task Force Smokey, the aviation component to Multi-National Battle Group – East led by the Hawaii National Guard's 29th Infantry Brigade Combat Team.
MNBG-E is a part of Kosovo Force 25, a NATO led mission with more than 3,000 troops from 28 countries who maintain a safe and secure environment and freedom of movement for everyone in Kosovo.
Stationed at Camp Bondsteel, the Tennessee Soldiers provided air movement, air assault, and medical evacuation assets to the brigade.
"While deployed, we flew over 500 missions and more than 1,600 flight hours supporting KFOR," said Lt. Col. Steven Todd, the commander of both Task Force Smokey and the 1-230th. "We had a great deployment and a great team. Everyone in the task force was a testament to the professionalism of National Guard Soldiers."
During the deployment, the Soldiers conducted a series of training events and missions from aerial gunnery to mass casualty training. On March 22nd and 23rd, wildfires threatened the town of Decane in the western district of Gjakova and the Dacani Monastery, one of the biggest medieval churches in the Balkans, built in 1330.
The 1-230th supported Kosovo firefighters by using Bambi buckets to drop large quantities of water from the air, a skill the Guardsmen have used extensively fighting forest fires in Tennessee.
The Soldiers are glad to be home and proud of what they accomplished supporting the people of Kosovo. "The Soldiers did a fantastic job in a complex environment," said Todd. "They are some of the finest men and women I have ever served with."