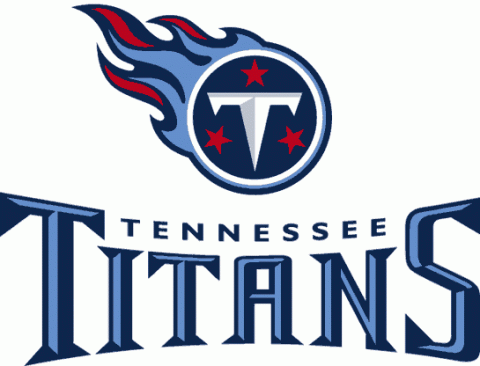 Nashville, TN – The Tennessee Titans have played fewer games against the Carolina Panthers than any other NFL team. There have been just five regular season matchups and three preseason meetings (2010, 2016 and 2017) since the Panthers began play as an expansion team in 1995.
The Titans won three consecutive regular season games in the series after losing the initial meeting, but the Panthers bounced back with a 27-10 win at Nissan Stadium on November 15th, 2015.
In the 2015 contest, the Titans defense recorded five sacks, but the Panthers used 119 rushing yards and a steady, 217-yard passing performance by quarterback Cam Newton to wear down the Titans. Dexter McCluster scored Tennessee's only touchdown on a 25-yard run.
The last time the Titans and Panthers met at Bank of America Stadium was 2011, when the Titans pulled away early for a 30-3 victory. Marc Mariani provided a 79-yard punt return for a touchdown, running back Chris Johnson rushed for 130 yards, and receiver Damian Williams led the club with five catches for 107 yards, including a 43-yard touchdown from quarterback Matt Hasselbeck. On defense, Tennessee notched five sacks and forced two turnovers.
In 1996, the then-Houston Oilers and Carolina Panthers met in one of the final games to be played in the Houston Astrodome. In the Panthers' second year of existence, they won what turned out to be their third game of an eight-game winning streak that ended with an NFC Championship Game loss at Green Bay.
In a 31-6 victory, Panthers quarterback Steve Beuerlein tossed three touchdowns and linebacker Sam Mills returned a fumbled exchange between Oilers quarterback Steve McNair and center Mark Stepnoski 41 yards for a touchdown. Houston's only points in the game came from two field goals by kicker Al Del Greco.
Most Recent Matchups
2007 Week 9 • Nov. 4, 2007 • Panthers 7 at TITANS 20
Tennessee's defense sets the pace, forcing nine Carolina punts and two interceptions, sacking David Carr seven times and holding the Panthers to 191 total yards. Vince Young opens the game with a three-yard touchdown run and Rob Bironas adds two field goals in the first half. LenDale White adds a one-yard run in the fourth quarter to seal the win and register 100 rushing yards on the day.
2011 Week 10 • Nov. 13, 2011 • TITANS 30 at Panthers 3
Titans limit Panthers to 279 yards, sack Cam Newton five times and force two turnovers. Chris Johnson records 130 rushing yards, a one-yard touchdown run and 44 receiving yards. Damian Williams notches first career 100-yard game (107), including a 43-yard touchdown. Marc Mariani puts the Titans ahead 7-0 early with a 79-yard punt return for a touchdown.
2015 Week 10 • Nov. 15, 2015 • PANTHERS 27 at Titans 10
Cam Newton completes his first 11 passes, notches a touchdown pass and rushes for one more as Carolina remains undefeated (9-0). Carolina's defense limits the Titans to 242 yards and 11 first downs and forces two turnovers. The Titans record five sacks, the most allowed by the Panthers through nine games. Greg Olsen records 80 yards on eight receptions, while
Jonathan Stewart rushes for 91 yards for the Panthers.